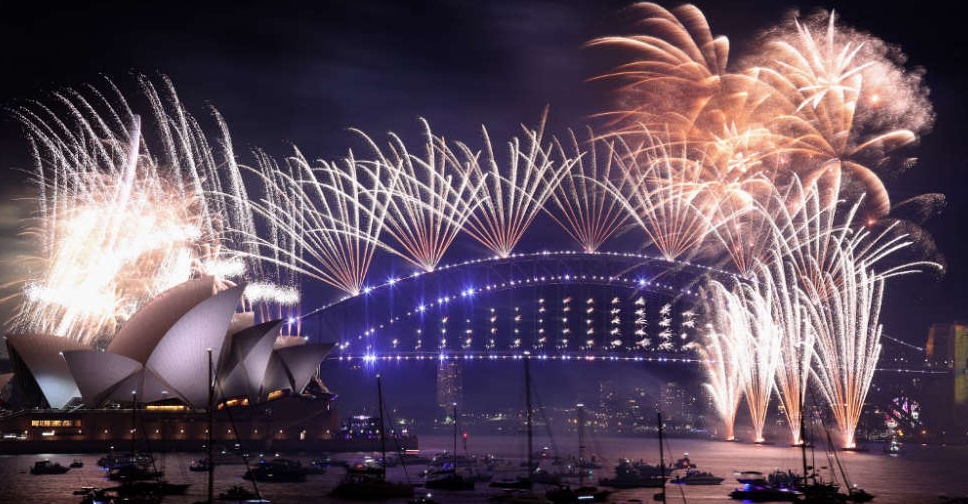 DAVID GRAY / AFP
Australians bade farewell to 2021 with a traditional fireworks display over Sydney harbour.
Thanks to Omicron, the New Year began its annual roll from East to West quietly - with no official firework display in Auckland, New Zealand.
Sydney opened the global celebration in vintage style, with its usual spectacular pyrotechnics reflected in the harbour below the Sydney Opera House.
But there would be no displays above many of the world's traditional landmarks, with fireworks called off over Paris's Arc de Triomphe, London's Big Ben and the Petronas Towers in Kuala Lumpur.
The golden ball was due to drop at New York's Times Square, but the crowd shouting out the countdown of the year's exit would be a quarter the usual size, masked up, socially distanced and with vaccine papers in hand.
Still, South Africa, which first raised the alarm about the new fast-spreading coronavirus variant, gave the world one of the last big good surprises of the year, announcing that the Omicron wave had crested without a huge surge in deaths.
It abruptly lifted a night time curfew, allowing celebrations to ring in 2022.
The sudden arrival of Omicron has brought record-setting case counts to countries around the world.
Although deaths have not risen as fast, leaving hope the new variant is milder, many countries have reimposed restrictions to prevent healthcare systems from being overwhelmed.
Even where gatherings are permitted, many people have chosen to stay home.