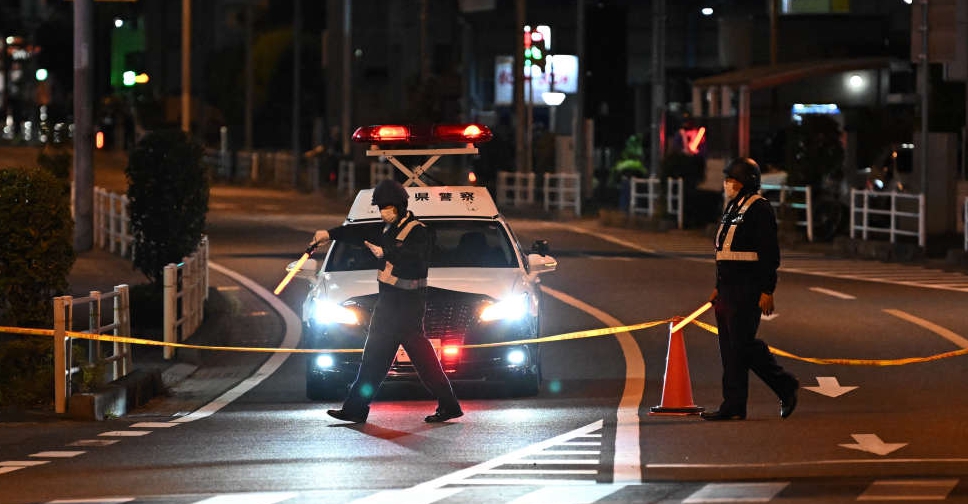 A suspected gunman has taken at least two people hostage in a post office in Japan after wounding two others in a shooting at a hospital.
The government of the city of Warabi, just north of Tokyo, said in a statement that an undetermined number of hostages were taken by a man "in possession of something like a handgun".
At least two female post office workers in their 20s and 30s had been taken hostage, media reported.
The man, aged between 40 and 50 years, was earlier involved in a shooting at a hospital in the neighbouring city of Toda and then fled the scene, municipal authorities there said. Two people were injured at the hospital, media reported.
Images broadcast on television showed a man wearing a tracksuit top and white shirt standing just inside the post office brandishing what looked like a pistol. Several police officers wearing body armour were stationed nearby.