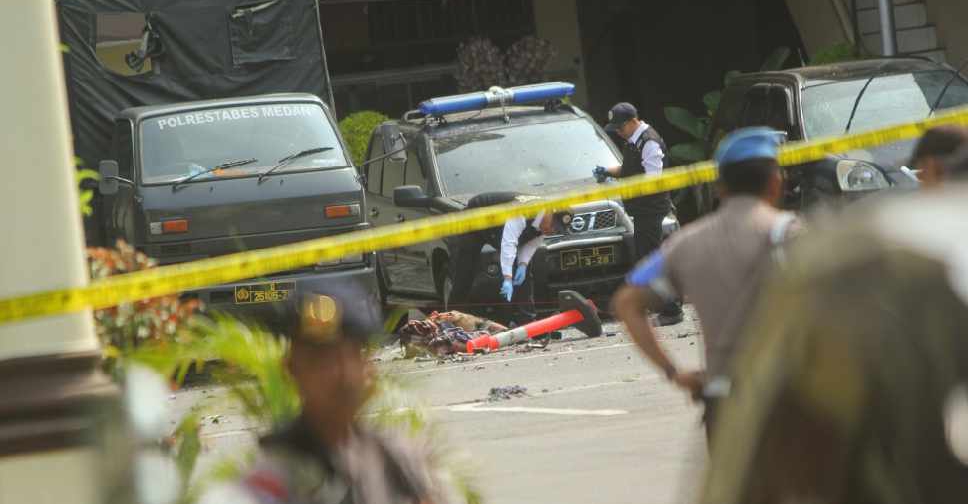 RAHMAD SURYADI / AFP
At least six people have been injured after the attacker blew himself up outside the police headquarters in Indonesia's Medan city on Wednesday.
According to reports, the bomber, identified as a 24-year-old university student, walked into the compound around 8:40 am (local time).
The motive behind the attack was not immediately clear, but initial investigations have revealed that the student was a "lone wolf" but authorities are still trying to establish whether he had links to any militant groups.
It comes just a month after an IS militant attacked a former security minister.
Police said the six people – five police officers and one civilian – injured in the attack have been shifted to nearby hospitals.
"All pieces found at the scene will be tested by a forensic lab to determine the type of bomb," a top police officer told the media.