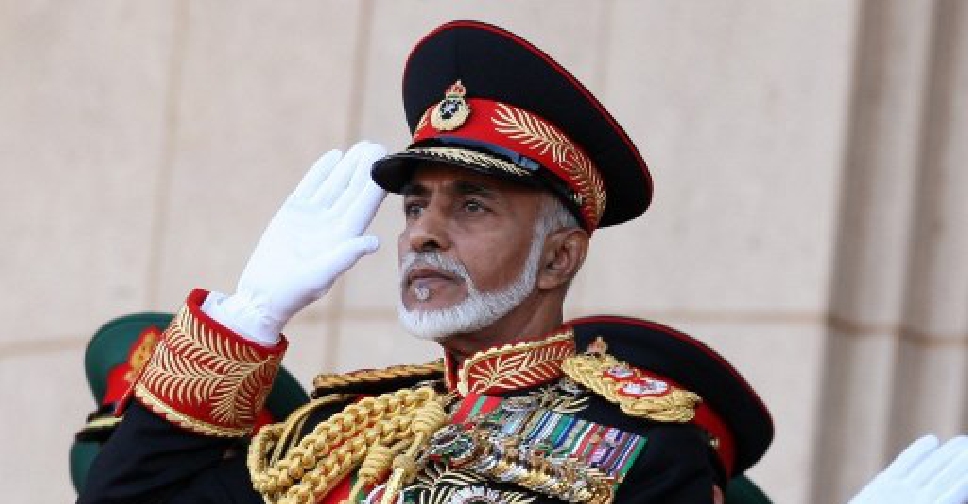 The Diwan of the Royal Court of Oman has announced the death of His Majesty Sultan Qaboos bin Said.
In an announcement made on Saturday morning, it said "To the people of the beloved homeland in all its districts, to the Arab and Islamic nations and to the world at large. It is with hearts filled with faith in Allah and his Providence ,and with great sorrow and deep sadness- yet with complete satisfaction and absolute submission to the will of the Almighty Allah, that the Diwan of Royal Court mourns His Majesty Sultan Qaboos Bin Said, who passed away on Friday, the 14th of Jumada Al-Ula, the 10th of January 2020."
The Sultan was 79-years-old and had been the ruler of Oman since 1970.

Oman has declared three days of mourning, with the country's flag to be flown at half-mast for the next 40 days.

His Highness Sheikh Mohamed Bin Rashid Al Maktoum, Vice President and Prime Minister of the UAE and Ruler of Dubai posted a message of condolence for the people of Oman, saying the Sultan's "loyalty, love and wisdom" will be missed.
رحل سلطان الوفاء والمحبة والحكمة ... رحل السلطان قابوس طيب الله ثراه ... تعازينا لإخوتنا في عمان..تعازينا للأمة العربية والإسلامية ... تعازينا لكل محب لعمان الثقافة والتاريخ والأصالة .. ونسأل الله أن يلهم الشعب الشقيق الصبر والسلوان ويجعل الفردوس الأعلى مثوى قائد النهضة العمانية pic.twitter.com/R4pYuYNgpz

— HH Sheikh Mohammed (@HHShkMohd) January 11, 2020
His Highness Sheikh Mohammed bin Zayed Al Nahyan, the Crown Prince of Abu Dhabi and Deputy Supreme Commander of the UAE Armed Forces has expressed his condolences saying that "Oman and the Arab and Islamic nations have lost a wise leader."
فقدت عُمان الشقيقة والأمتان العربية والإسلامية قائدًا حكيمًا، وقامة تاريخية كبيرة، رحم الله السلطان قابوس، رحل عنا أخا عزيزا ورفيق درب الشيخ زايد، تقاسما بحكمتهما وإخلاصهما النهوض بشعبيهما وخدمة وطنيهما، نعزي أسرته الكريمة وشعبه، ونسأل الله ان يتغمده بواسع رحمته ويسكنه فسيح جناته

— محمد بن زايد (@MohamedBinZayed) January 11, 2020

Sultan Qaboos had no children.

The Basic Law of the Sultanate of Oman, which was established in 1996, says that the ruling family chooses a successor within three days of the throne being vacated.