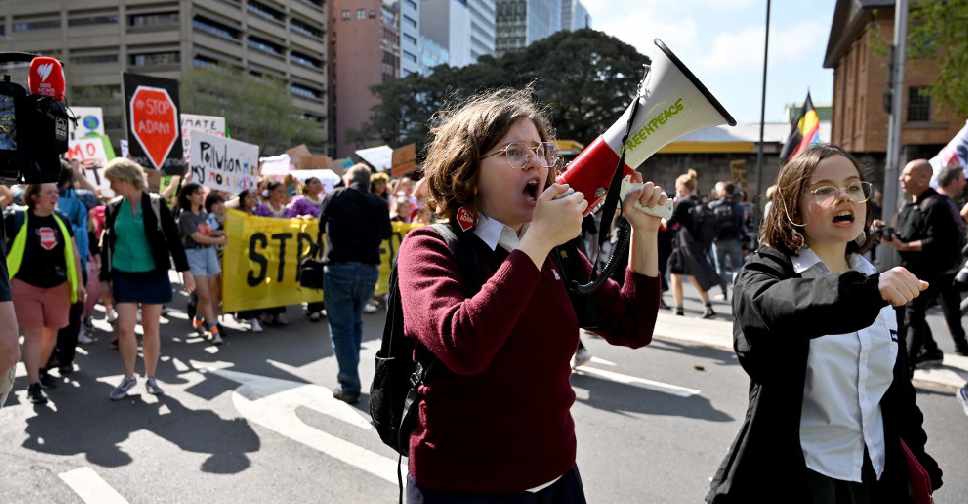 PETER PARKS / AFP
Thousands of school students across 150 countries will walk out of their classrooms on Friday to demand action on climate change.
"We didn't light it, but we're trying to fight it," read a sign carried by a student protesting in Sydney.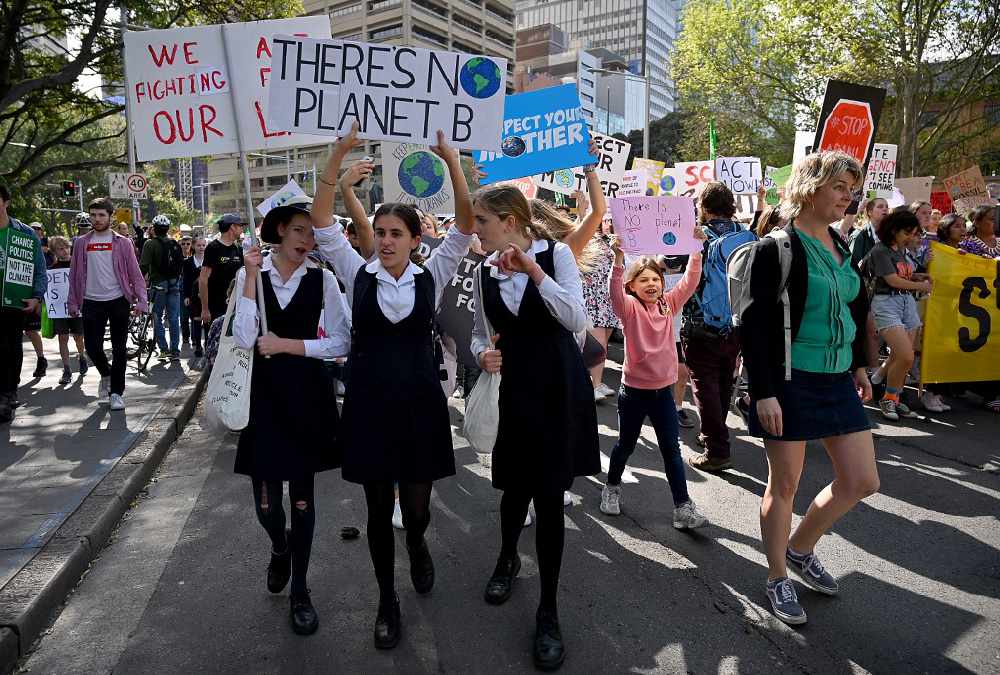 The Global Climate Strike, led by Swedish teenage activist Greta Thunberg, is happening three days before the UN summit in New York.
Students across 4,000 locations around the world will join forces to urge world leaders and policymakers to do more to stop an environmental catastrophe.