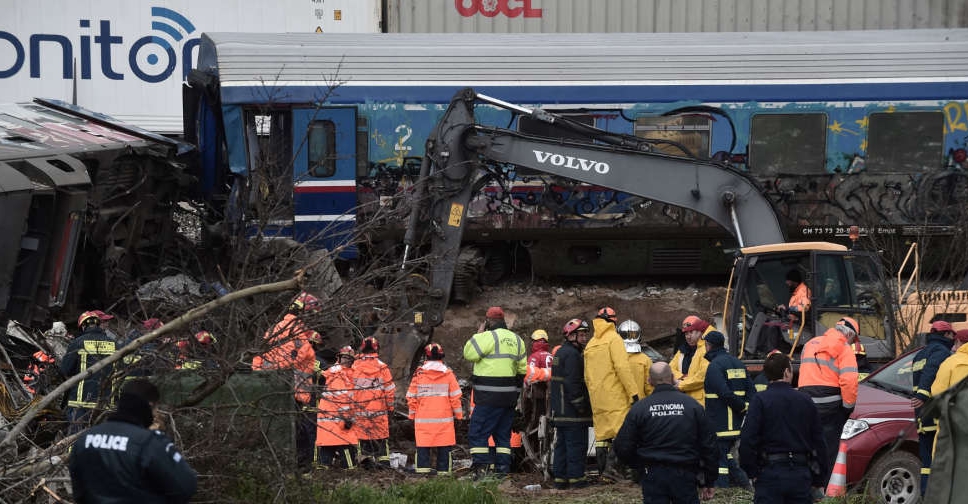 Greek railway workers extended their strike to a second day on Friday, and more protest rallies were planned, amid anger over a devastating train crash that killed at least 57, among them many university students.
Carriages were thrown off the tracks, crushed and engulfed in flames when a high-speed passenger train with more than 350 people on board collided head-on with a freight train late on Tuesday.
"The federation has been sounding alarm bells for so many years, but it has never been taken seriously," the main railworkers union said, demanding a meeting with the new transport minister, appointed after the crash with a mandate to ensure such a tragedy can never happen again.
The union said it wanted a clear timetable for the implementation of safety protocols. Questions around the crash - which happened as the two trains were on the same track - involve faulty signalling and maintenance issues.
Work resumed at the crash site, where rescue staff used cranes to lift some of the carriages that were thrown off the tracks - which could be wrapped up on Friday.
"The operation is under way, it was planned to end today, we hope it will end today but there's always the unknown factor," a fire brigade official said.
It was unclear if more were still missing, or how many.
Amid shock and sorrow in a country where three days of national mourning have been declared, families and friends said they wanted answers over how such a crash could have happened.
After evening protests over the past two days, two more protest rallies are planned in Athens on Friday, around noon and in the evening.