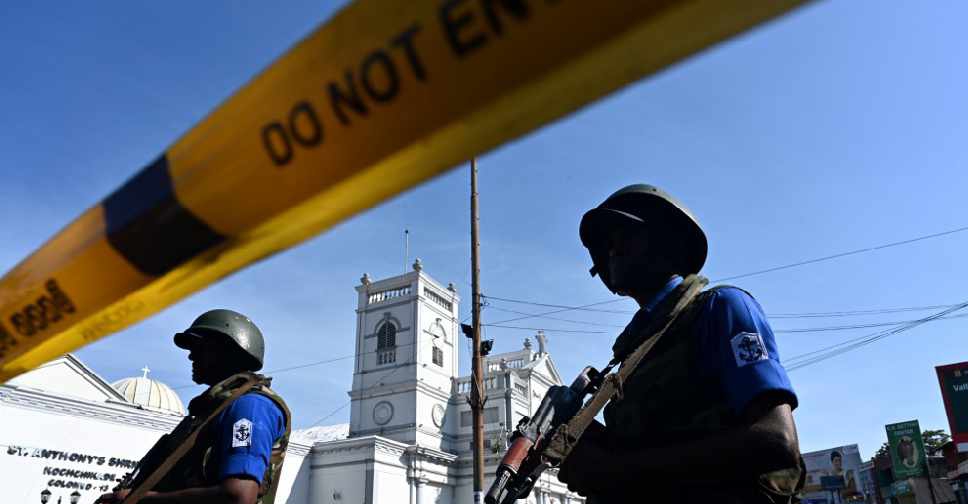 Jewel SAMAD / AFP
Sri Lankan authorities have ordered a curfew in the capital, Colombo, for a second day on Monday.
It will be in place from 1430 GMT to 2230 GMT on Tuesday, the government information department said.
So far, the police have arrested 24 people and are carrying out searches across the island.
No group has claimed responsibility for the attacks so far.
The Interpol on Monday said it is ready to offer full support to the Sri Lankan authorities in investigating the attack.
This comes as Prime Minister Ranil Wickremesinghe told reporters that some officials had prior intelligence about the attacks but didn't act on it. "This is a matter we need to look into."