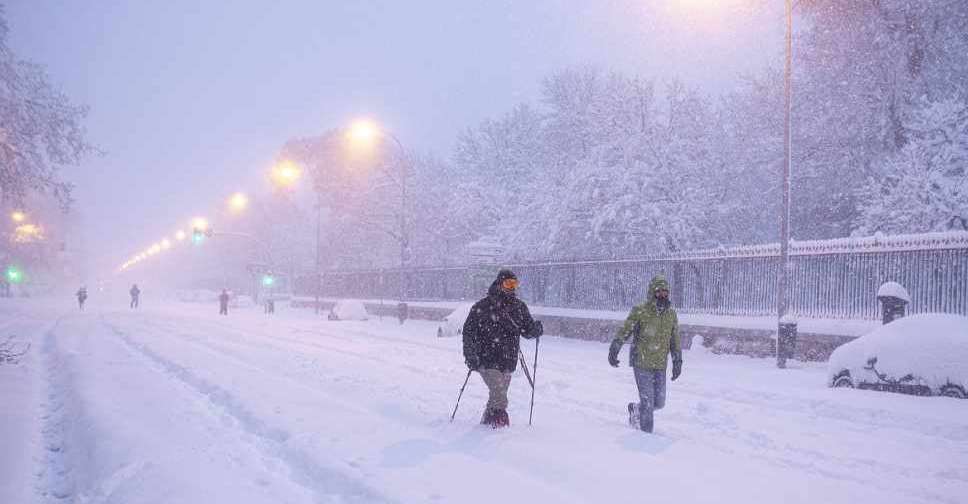 Benjamin Cremel / AFP
The Spanish government will send convoys carrying COVID-19 vaccine and food supplies to areas cut off by Storm Filomena.
In the Madrid area, rescuers reached 1,500 people trapped in cars, while police broke up a large snowball fight after authorities appealed for citizens to stay at home for risk of accidents or spreading coronavirus.
Forecasters warned of dangerous conditions in the coming days, with temperatures expected to fall to up to minus 10 degree Celsius next week and the prospect of snow turning to ice and damaged trees falling.
Madrid's main international airport was closed and the operator said would not re-open until Sunday afternoon at the earliest, when flights would resume gradually.
About 20,000 km of roads across central Spain were affected by the storm, with officials confirming the death of four people due to the extreme weather conditions.
The State Metereological Agency (Aemet) said up to 20-30 cm of snow fell in Madrid on Saturday, the most since 1971.