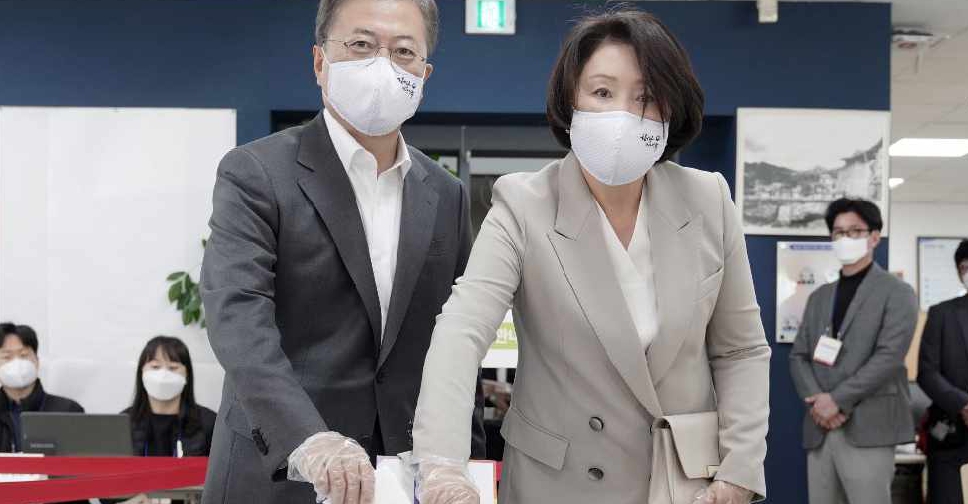 YONHAP / AFP
South Korean President Moon Jae-in's ruling party has won a landslide victory in national assembly elections.
It's seen as an endorsement of the party's response to the coronavirus pandemic.
According to the official election records, the ruling camp secured 180 seats in the 300-member parliament, while the main conservative opposition coalition won 103 seats.
The election, which clocked a record 66.2 per cent turnout, was held under stringent safety measures, with voters seen wearing masks and gloves, following social distancing rules and having their temperature checked.
That's not all, around 2,800 COVID-19 patients voted via mail, or through special booths, while over 13,000 in self-quarantine voted after the polls closed.