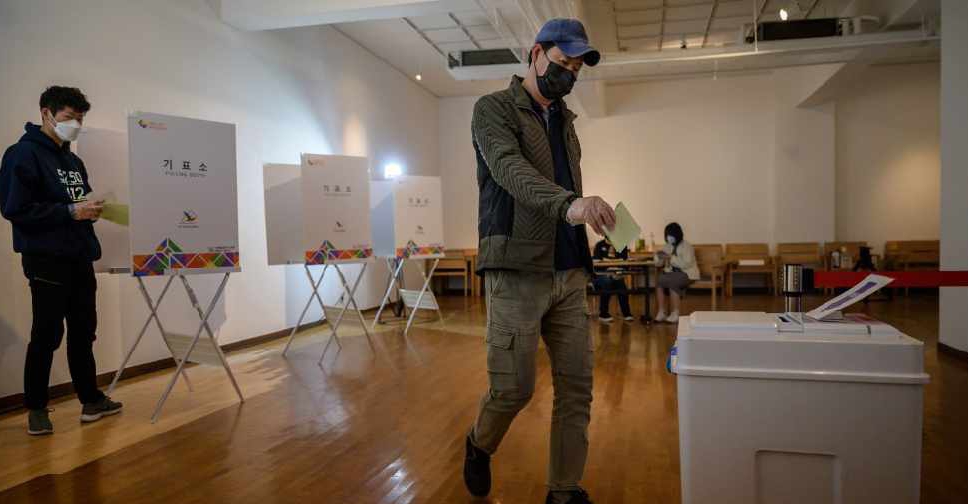 Ed JONES / AFP
Millions of South Koreans are expected to head to the polls on Wednesday despite fears surrounding the coronavirus pandemic.
Several early voters were seen wearing face masks and plastic gloves, following social distancing guidelines and having their temperature checked before entering one of 14,000 polling stations in the country.
The parliamentary election is seen as a mid-term referendum for President Moon Jae-in.
South Korea is one of the first countries to hold an election since the coronavirus epidemic began, while several others have announced delays.
So far, the country has more than 10,000 positive cases and 225 fatalities.