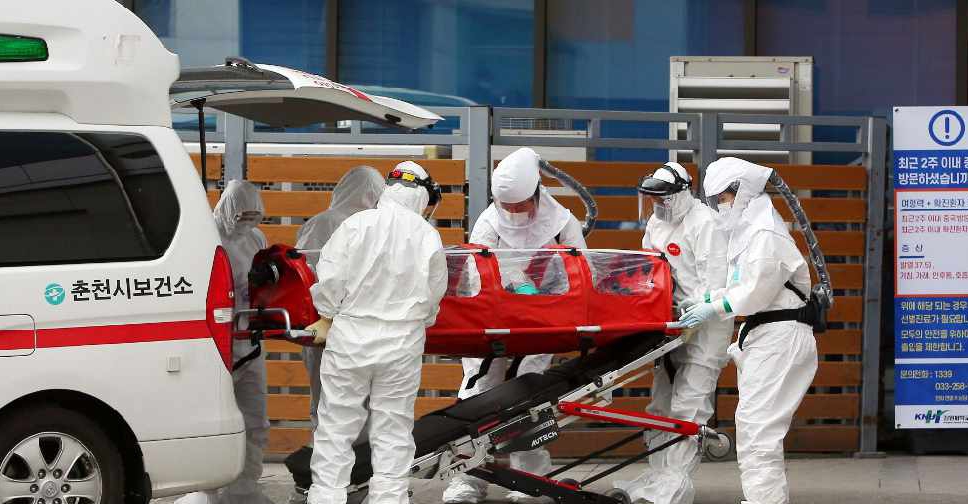 YONHAP / AFP
South Korea has seen a spike in coronavirus infections, adding 123 new cases to bring the total confirmed cases to 556.
According to the officials, 9,000 members of the Shincheonji church in the city of Daegu have been placed under self-quarantine and thousands more screened for the virus after the majority of new cases were reported there.
Prime Minister Chung Sye-kyun, in a rare public address on Saturday, urged people to remain indoors, and cooperate with the government's instructions.
Four people have died so far from COVID-19, with authorities confirming that 18 people have fully recovered.
China's death toll from the virus rose to 2,442 on Sunday, with the total infections reaching 76,936.
Meanwhile, 15 new cases have been reported in Iran, taking the total number to 43 and the death toll to eight.
Schools, universities and seminaries have been ordered shut in Qom on Sunday and Monday in an effort to prevent the spread of the virus.