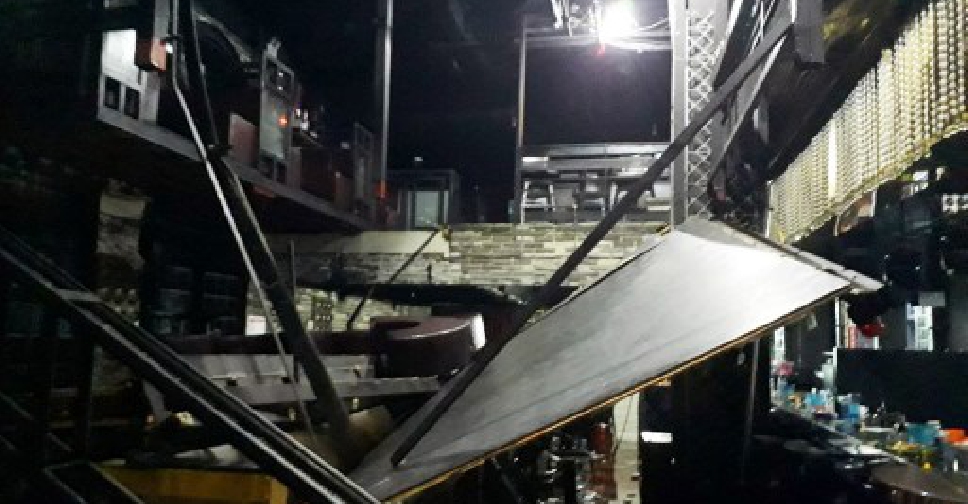 YONHAP / AFP
Two people have been killed after balcony collapsed at a nightclub in South Korea.
Police say 17 people were also injured in the incident, which happened in city of Gwangju.
The club was filled with athletes competing at World Swimming Championships when the internal balcony gave way.
Both the victims were South Koreans.
They were rushed to hospital where they died of their injuries.