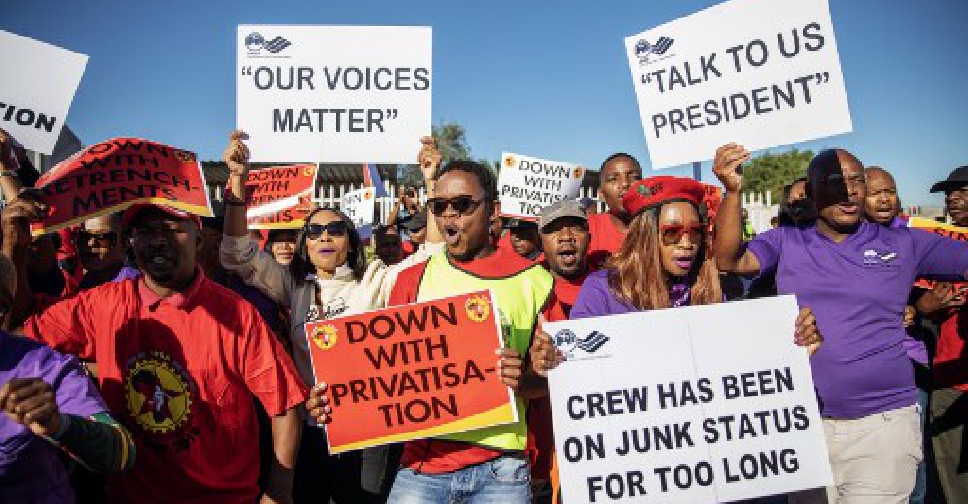 MICHELE SPATARI / AFP
Workers at South African Airways (SAA) are not happy. 
They've started a strike demanding higher wages and better job security.
It's caused the state-owned airline to cancel all its flights.
The strike comes at a time when SAA is without a permanent CEO.
The carrier also hasn't turned a profit since 2011.