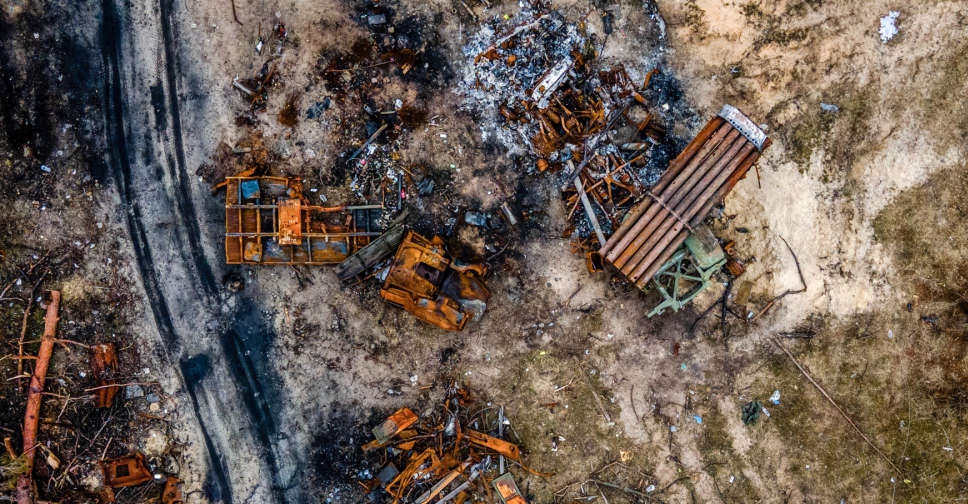 Ukrainian forces hung onto their positions in the ruined eastern city of Bakhmut early on Thursday under constant attack from Russian troops seeking to claim their first major victory for more than half a year.
Russia says seizing Bakhmut would open the way to fully controlling the rest of the strategic Donbas industrial region bordering Russia, one of the main objectives of its invasion a year ago on February 24.
Delivering a regular morning roundup of the situation across the frontlines, the Ukraine military general staff said on Thursday that the enemy was continuing to advance toward Bakhmut and "is storming the city".
It said Ukrainian forces were repelling attacks in Bakhmut and in other settlements in the Donetsk region that were coming under fire.
President Volodymyr Zelenskiy said on Wednesday that his forces "are keeping each sector of the front under control".
Ukraine says Bakhmut has limited strategic value but has nevertheless put up fierce resistance. Not everyone in Ukraine is convinced that defending Bakhmut can go on indefinitely.
"I believe that sooner or later, we will probably have to leave Bakhmut. There is no sense in holding it at any cost," Ukrainian member of parliament Serhiy Rakhmanin said on NV radio late on Wednesday.
"But for the moment, Bakhmut will be defended with several aims - firstly, to inflict as many Russian losses as possible and make Russia use its ammunition and resources," Rakhmanin said, adding that no lines of defence should be allowed to collapse.
The battle for Bakhmut began about seven months ago, but in recent weeks Russian advances from three sides have left defenders with the only way out to the west.
Thousands of civilians remain in the ruined city, which had a pre-war population of about 70,000.
"There is a danger that our garrison in Bakhmut will be encircled," military analyst Oleh Zhdanov said in a post on YouTube assessing the situation as "critical".
Zhdanov gave a graphic description of Russian efforts to force Ukrainian troops to abandon positions on the east bank of the Bakhmutka river.
"They are applying what can be described as colossal pressure, with wave upon wave of attacks. They bring in reinforcements in trucks and take away their wounded aboard the same trucks. This process is constant - like a conveyor belt - around the clock."