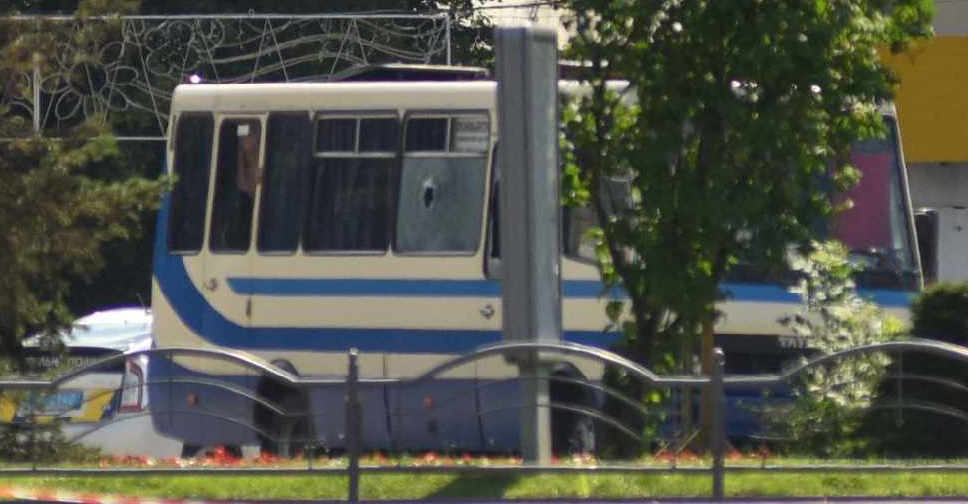 YURIY DYACHYSHYN / AFP
An armed man has taken a number of people hostage on a bus in the western Ukrainian city of Lutsk on Tuesday.
Shots have been heard and the bus damaged, as police officers blocked off the city centre.
The suspect, identified as 44-year-old Russian-born Maksym Kryvosh, through social media is demanding that senior Ukrainian officials publish statements saying that they were terrorists.
He also threatened to detonate another bomb in a crowded place.
Deputy interior minister Anton Gerashchenko said Kryvosh had been convicted twice and spent about 10 years in prison.
"We are in full control of the situation. I know all the details. I am talking with our specialists who are in Lutsk. Professionals are working, doing everything to free our hostages," Ukrainian President Volodymyr Zelenskiy's press service quoted him as saying.
Photos showed a small bus parked in the middle of an empty street. Two windows of the bus were smashed and other windows were covered with curtains.