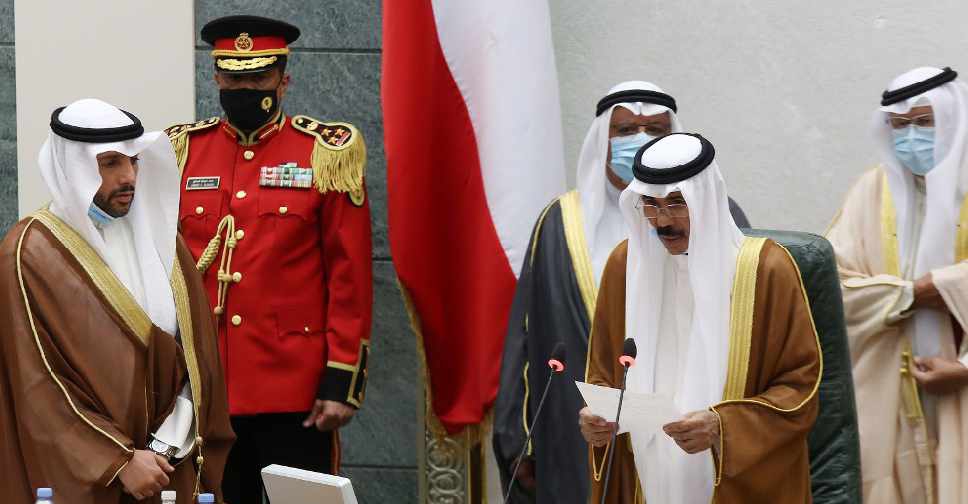 Yasser Al-Zayyat / AFP
Sheikh Nawaf Al Ahmed Al Jaber Al Sabah took the oath before the National Assembly on Wednesday to become the 16th Emir of the state of Kuwait.
It comes as the country prepared to lay to rest late ruler Sheikh Sabah Al Ahmad Al Jaber Al Sabah.
The cabinet named designated successor Crown Prince Sheikh Nawaf Al Ahmed Al Sabah as ruler on Tuesday.
The 83-year-old has pledged to work for the country's prosperity, stability and security after taking the oath of office, raising both hands to his head as lawmakers applauded.
"Our dear nation today faces difficult situations and dangerous challenges that can only be overcome ... by unifying ranks and working hard together," he told the National Assembly.
The funeral of Sheikh Sabah has been restricted to ruling family members.