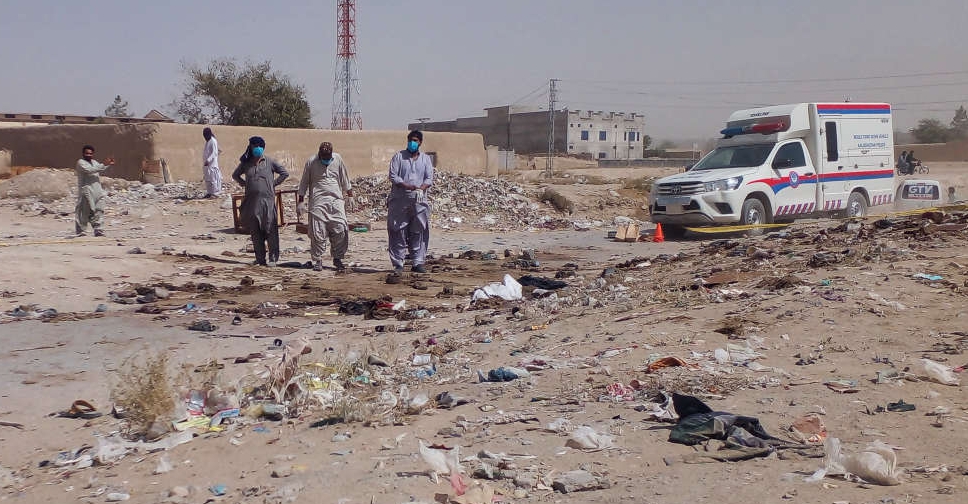 Two explosions ripped through two mosques in Pakistan on Friday, killing at least 57 people and injuring more than 60, as many gathered to mark Prophet Muhammed's birth anniversary.
No group has claimed responsibility for the blasts, one of which trapped dozens of people under rubble, media said. They come amid a surge in militant attacks, raising the stakes for security forces ahead of general elections set for January.
The first blast, in the southwestern province of Balochistan, killed 52 people, according to a district health official, Abdul Rasheed.
"The bomber detonated himself near a police vehicle near Madina Mosque where people were gathering for a procession," added senior police official Munir Ahmed.
The second blast, in neighbouring northwestern Khyber Pakhtunkhwa, killed five people. It destroyed the mosque roof, broadcaster Geo News said, trapping about 30 to 40 people under the rubble.
Both provinces border Afghanistan and have suffered attacks in recent years by militants, who aim to overthrow Pakistan's government.
Television images showed hundreds of people helping the injured into ambulances in its aftermath. At least 58 people were wounded, said Abdul Rasheed, the health official, adding that the toll could rise as many of the injuries were serious.
Militant attacks have surged since 2022 when a ceasefire broke down between the government and the Tehreek-e-Taliban Pakistan (TTP).
The TTP, responsible for some of the bloodiest attacks in Pakistan since its formation in 2007, denied responsibility for Friday's blasts.