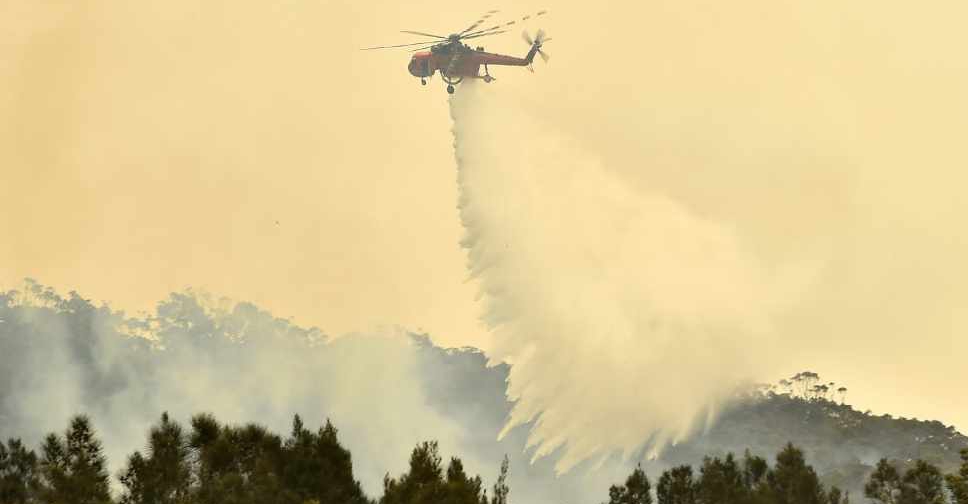 PETER PARKS / AFP
The Australian state of New South Wales has declared a state of emergency, as extreme heat forecast for the weekend will further stoke the fires.
This is the third time that NSW has declared a state of emergency to tackle the deteriorating weather conditions in the state.
Several towns are under threat as more than 200 fires continue to burn across the southeastern states of NSW and Victoria.
More than 50,000 people are without power as military ships and helicopters begin to rescue thousands more trapped by the blazes on Australia's east coast on Thursday ahead of advancing bushfires.