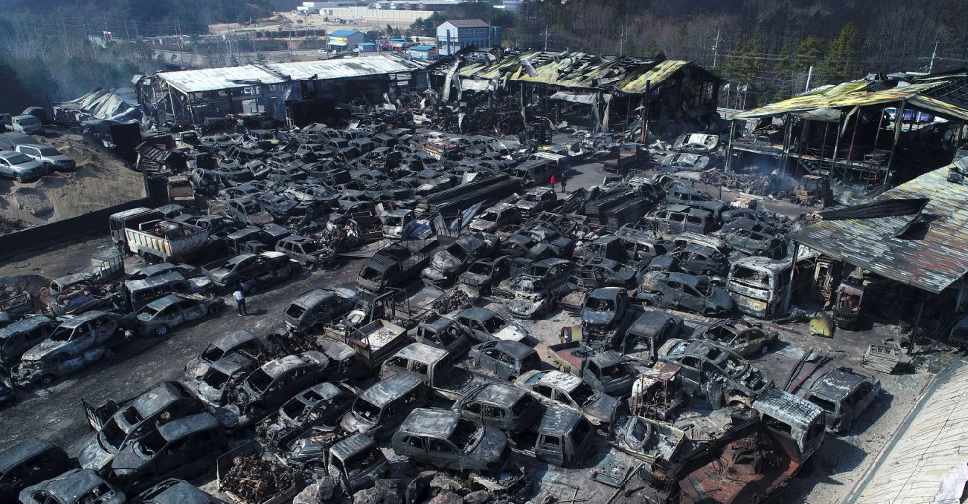 YONHAP / AFP
South Korea has declared a national emergency as a giant forest fire swept across swathes of the country.
Fanned by strong winds, the fire, which broke out late Thursday in the mountainous county of Goseong, has gutted nearly 400 homes and some 600 acres of land.
As many as 900 fire engines and tens of thousands of firefighters have been deployed to bring it under control. Thirty-two military helicopters and 26 military trucks have also been pressed into action.
According to some reports, the blaze was sparked by a faulty transformer.