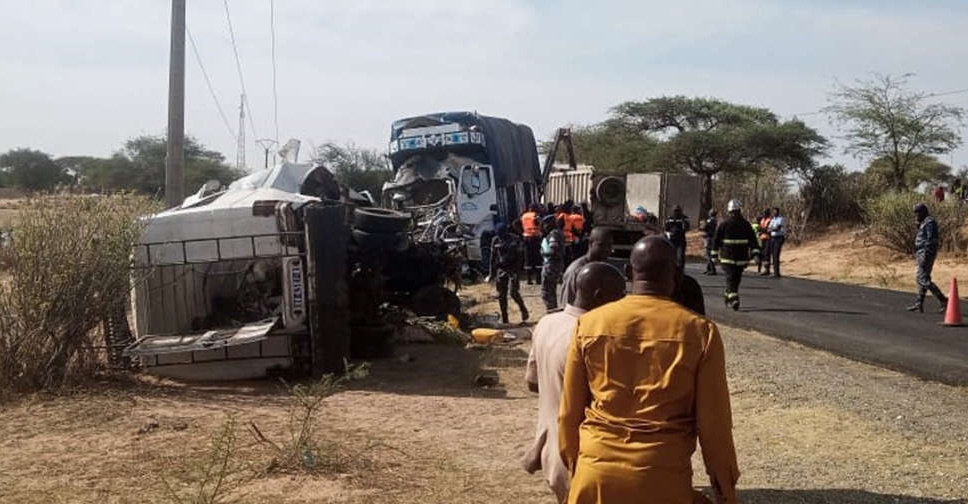 OUSSEYNOU DIOP/ AFP
Twenty people were killed and 24 wounded when a truck collided into a passenger bus in Senegal on Monday.
It's the second major crash this month highlighting poor driving conditions in the West African country.
The accident took place near the northwestern town of Louga, around 160 km (105 miles) from the capital Dakar, the government said in a statement.
It followed a crash that killed 40 people and wounded about 80 near the southeastern town of Kaffrine on January 8.
That incident occurred after the tyre of a passenger bus burst, sending it into the path of another bus travelling in the opposite direction.
The incident spurred anger about dangerous driving conditions in Senegal, where overloaded and run-down trucks, buses and taxis hurtle down narrow two-lane highways riddled with potholes.
Three days of mourning were declared after the January 8 collision and passenger buses have since been banned from travelling between districts from 11:00 pm to 5:00 am.
The government also imposed other measures to improve road safety, including a ban on the import of used tyres.