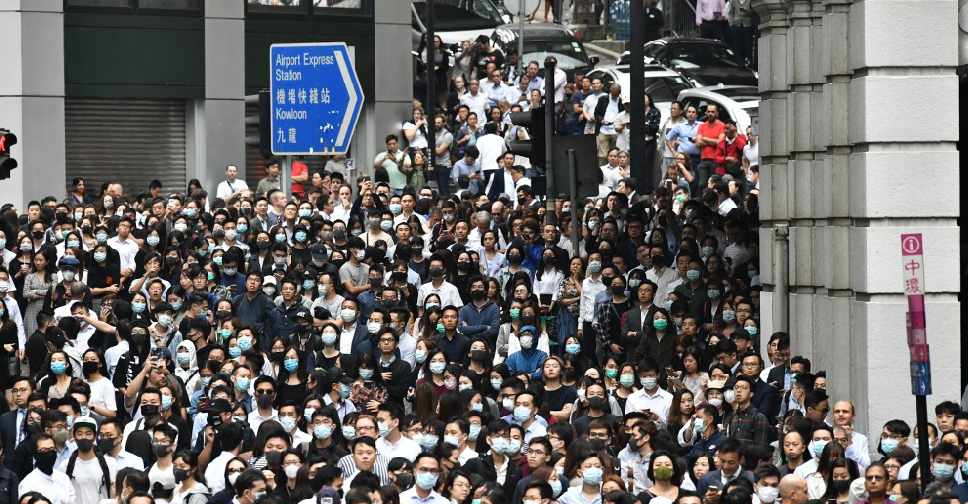 Anthony WALLACE / AFP
Schools and universities remained shut in Hong Kong on Tuesday as anti-government protesters rallied in the Central business district for a second day.
More than 1,000 protesters, many wearing office clothes and face masks, were seen blocking roads in the Central business district, as riot police officers used tear gas to disperse the crowd.
Meanwhile, Hong Kong's leader Carrie Lam told reporters that the government is not officially suspending classes as it would give protesters what they wanted - to bring the city to a standstill.
It comes a day after one activist was shot with a live bullet by police while another man was set on fire by anti-government protesters.