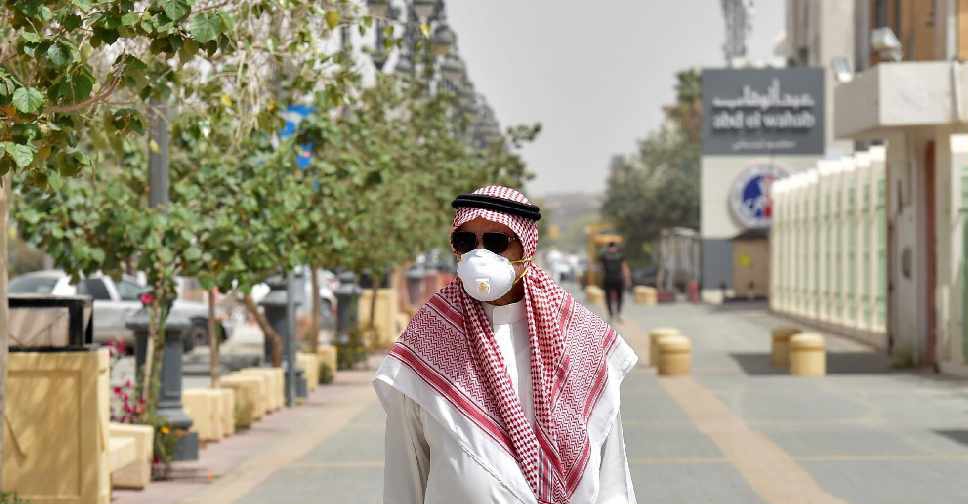 FAYEZ NURELDINE / AFP
Saudi Arabia has suspended all domestic flights, buses, taxis and trains for 14 days, starting Saturday.
It's part of precautionary efforts to contain the spread of COVID-19, an official from the interior ministry told state news agency SPA.
King Salman Bin Abdul Aziz of Saudi Arabia, during a public address on Thursday, stressed that his administration was doing everything it could to ensure public safety.
''We are living through a difficult phase of the world's history. However, we are completely certain that this phase will end and pass, despite its harsh and bitter difficulties," he said, adding that "necessary medication, food, and living necessities" will be made available for citizens and residents.
It comes as the Kingdom suspended prayers in courtyards at Makkah and Madinah mosques as a "precautionary and preventative measure to contain the spread of the coronavirus".
Saudi Arabia had earlier shut all its borders and closed most public venues including restaurants, cafes and gyms.
So far, the Kingdom has 274 confirmed infections and eight recoveries. Globally, 10,049 deaths have been registered, over 245,000 infections and more than 88,000 recoveries.