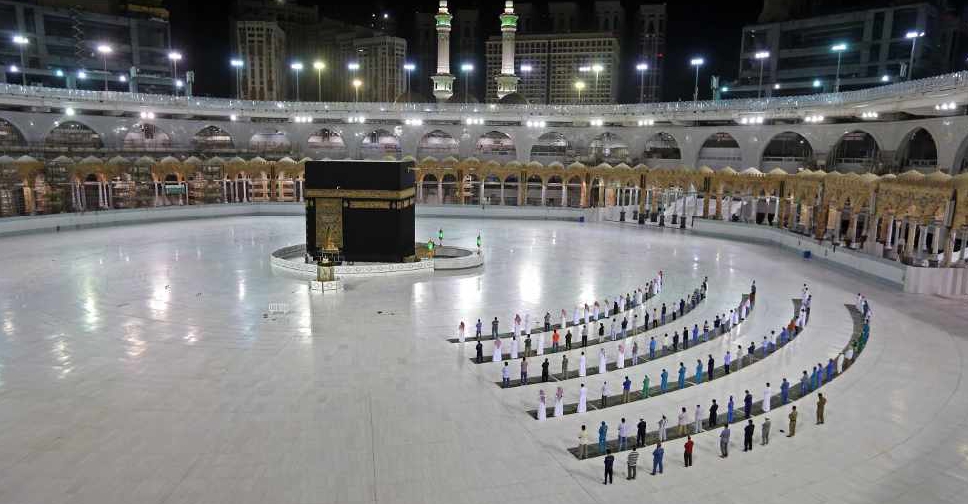 STR / AFP
Saudi Arabia has issued health protocols for this year's upcoming Hajj pilgrimage.
The kingdom's Center for Disease Prevention and Control has put these restrictions in place to curb the spread of the coronavirus.
Face masks will be mandatory, while gatherings and meetings between pilgrims will not be allowed to ensure social distancing guidelines are maintained.
Pilgrims will be banned from touching the Kaaba, while access to holy haj sites at Mona, Muzdalifah and Arafat will be limited to those with haj permits.
In June, the Kingdom announced the decision to limit the number of domestic pilgrims to around 1,000 and ban access to Muslims abroad.