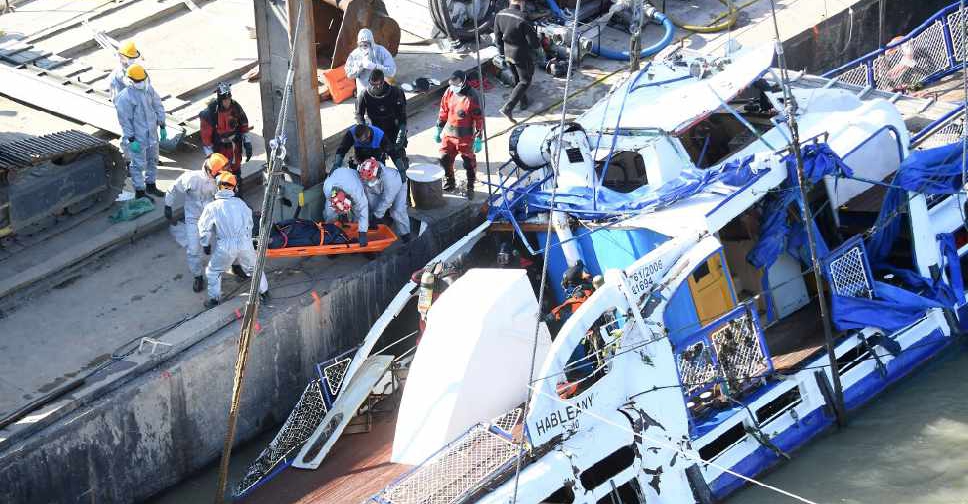 Attila KISBENEDEK / AFP
Hungarian rescue officials have recovered four bodies after they started raising a tourist boat that capsized on the Danube river in Budapest last month.
The Mermaid tourist boat was carrying South Korean tourists when it collided with a large Swiss-owned cruise liner on May 29.
It left 26 tourists and the two Hungarian crew dead.
The 70-year-old boat is being lifted in stages as salvage experts establish how much damage the boat has sustained during the collision.