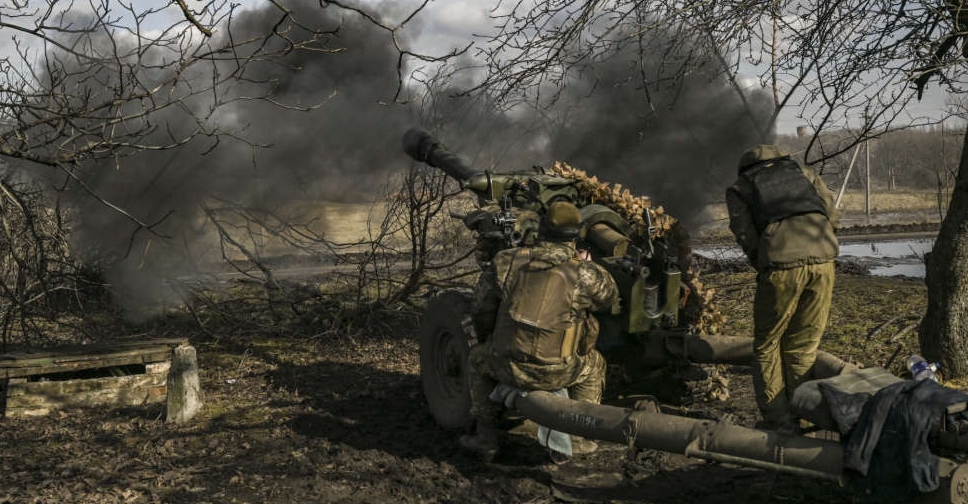 AFP
The head of Russia's Wagner mercenary group said on Wednesday his forces had taken full control of the eastern part of the Ukrainian city of Bakhmut, scene of one of the bloodiest battles of the year-long war.
If the claim is true, it would mean Russian forces control nearly half the city in their costly push to secure their first big victory in several months.
Ukrainian defenders remained defiant, however. Last week they appeared to be preparing for a tactical retreat from Bakhmut, but military and political leaders are now speaking of hanging on to positions and inflicting as many casualties as possible on the Russian assault force.
Wagner head Yevgeny Prigozhin said his fighters, who have been spearheading the Russian campaign to seize Bakhmut, had now captured the city's east.
"Everything east of the Bakhmutka River is completely under the control of Wagner," Prigozhin said on Telegram.
The river bisects Bakhmut city, which sits on the edge of a swathe of Donetsk region that is already largely under Russian occupation.
Prigozhin has issued premature success claims before and Reuters was not able to verify his latest one.
Ukrainian military statements said earlier there may be "conditions" in Bakhmut for a Ukrainian offensive.
"The main task of our troops in Bakhmut is to grind the enemy's fighting capability, to bleed their combat potential," Serhiy Cherevatyi, a spokesperson for Ukraine's eastern military command, told public television on Tuesday.
The General Staff of the Ukraine's Armed Forces said in its Wednesday morning report: "The enemy, despite significant losses, ... continues to storm the town of Bakhmut."
LITANY OF DEVASTATED CITIES
Russia, which claims to have annexed nearly 20 per cent of Ukraine's territory, has made progress in recent weeks around Bakhmut, but its winter offensive has yielded no significant gains in assaults further north and south.
It says that taking Bakhmut would be a step towards seizing the industrial Donbas region, made up of Donetsk and Luhansk provinces. Western analysts say Bakhmut has little strategic value.
But Kyiv says the losses suffered by Russia there could determine the future course of the war, with decisive battles expected later this year when the weather is better and Ukraine receives more military aid, including heavy battle tanks.
The months of warfare there have been among the deadliest and most destructive since Russia invaded in February last year, adding Bakhmut's name to a list of devastated cities such as Mariupol, Sievierodonetsk and Lysychansk.
A Ukrainian military drone showed the scale of destruction in Bakhmut, filming apartment blocks on fire and smoke billowing from residential areas.
Iryna Vereshchuk, a deputy Ukrainian premier, said fewer than 4,000 civilians - including 38 children - out of a pre-war population of some 70,000 remained in the city, which is now largely in ruins after months of bombardment.
"The situation in the city is difficult. The enemy actively storms our positions, however they don't have any success and suffer colossal losses," a Ukrainian border guard said in a video released by the State Border Service.
"Probably out of spite, they tried to blow up two bridges. But we still receive everything that we need. The city stands, because Bakhmut was, is, and will be Ukraine. We'll stay in touch."
The Ukrainian General Staff also said Russian forces made more than 30 unsuccessful attacks over the past day near Orikhovo-Vasylivka alone, 20 km northwest of Bakhmut. They shelled the areas around 10 settlements along the Bakhmut section of the front line, it said.