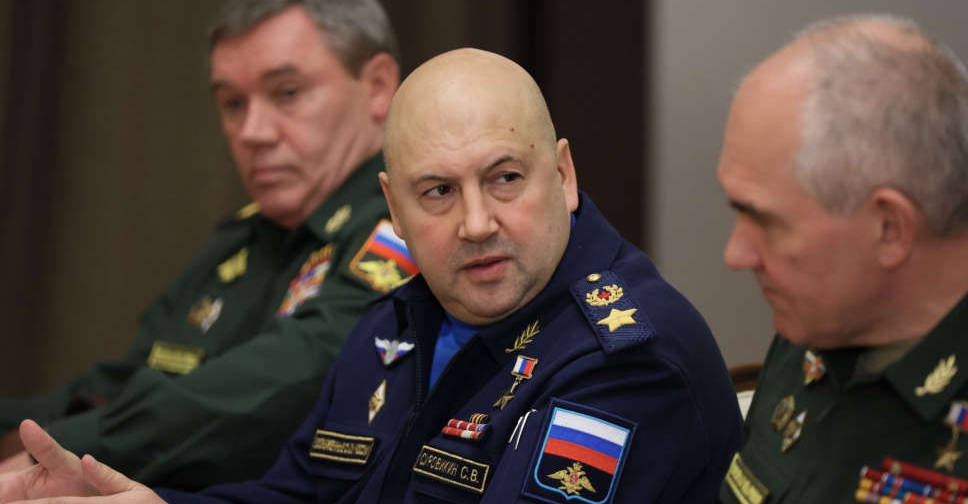 AFP (File Picture)
The new commander of Russian forces in Ukraine made a rare acknowledgment of the pressures they were under from Ukrainian offensives to retake southern and eastern areas that Moscow says it annexed just weeks ago.
In another sign of Russian concern, the Kremlin-installed chief of the strategic southern region of Kherson on Tuesday announced an "organised, gradual displacement" of civilians from four towns on the Dnipro River.
"The situation in the area of the 'Special Military Operation' can be described as tense," Sergei Surovikin, the Russian air force general now commanding Russia's invasion forces, told the state-owned Rossiya 24 news channel.
On Kherson, Surovikin said: "The situation in this area is difficult. The enemy is deliberately striking infrastructure and residential buildings."
Russian forces in the Kherson region have been driven back by 20-30 km in the last few weeks and are at risk of being pinned against the western bank of the 2,200-km-long Dnipro river that bisects Ukraine.
Vladimir Rogov, a member of the Russian-installed council governing Zaporizhzhia, also in the south, said Ukraine's forces had intensified their overnight shelling of Russian-held Enerhodar - the town where many of the employees of the Zaporizhzhia nuclear power station live.
Artillery fire had hit the town's outskirts and there had been 10 strikes around a thermal power station, he said on the Telegram messaging app on Wednesday.
Dmytro Orlov, who Ukraine recognises as the mayor of Enerhodar, blamed Russia for the shelling.
"The shelling, first of the industrial zone, and then of the city itself, began around midnight and it did not stop in the morning," he said in a post on Telegram.
International Atomic Energy Agency chief Rafael Grossi said he expected to return "soon" to Ukraine amid negotiations to establish a security protection zone around the Zaporizhzhia facility, Europe's largest nuclear power station.
The Zaporizhzhia plant is in one of four Ukrainian regions Russia has proclaimed as annexed but only partly occupies, the other three being Kherson, and the eastern border provinces of Donetsk and Luhansk - together known as Donbas.
President Vladimir Putin proclaimed them as full-fledged regions of Russia after staging what Moscow called referendums in September, which Kyiv and Western governments denounced as illegal and coercive.
Ukraine's military said on Wednesday that Russian forces had carried out attacks with cruise, aviation and anti-aircraft guided missiles across several regions, including Kyiv and Zaporizhzhia, in the past 24 hours.
"In addition, the occupiers used 14 Iranian-made Shahed-136 unmanned aerial vehicles, 10 of which were shot down," it said.
Reuters could not independently verify battlefield reports.
Both Ukraine and Russia have denied targeting civilians, although Ukraine has accused Russia's forces of war crimes.