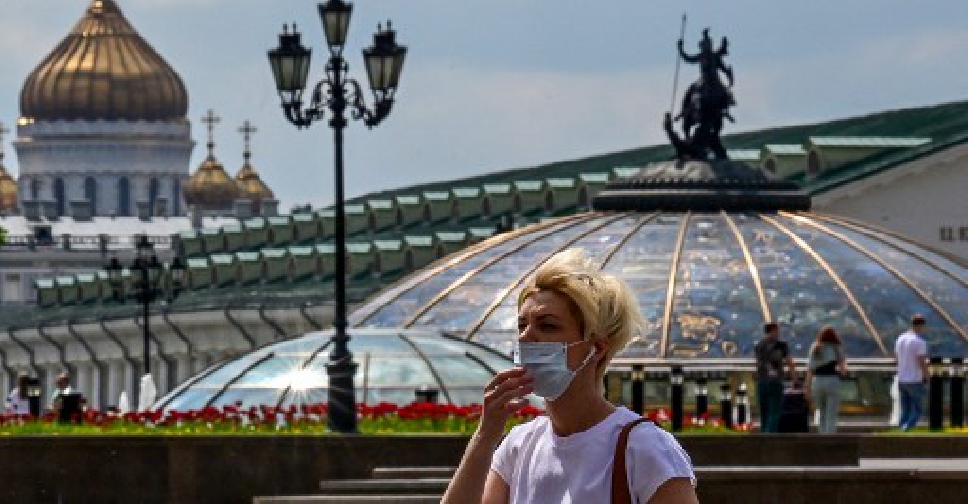 Yuri KADOBNOV / AFP
Russia reported 13,510 new coronavirus cases on Saturday, the fifth day of a sharp rise that has taken the daily infection tally to a three-month high.
The announcement came a day after Moscow's mayor said he was expecting to see a peak in infections in the capital in June or July.
The new cases reported in the last 24 hours brought the national tally to 5,193,964.

The government's coronavirus task force said 399 more people had died, pushing the national death toll to 126,073.
The federal statistics agency has kept a separate tally and has said that Russia recorded around 270,000 deaths related to COVID-19 between April 2020 and April 2021.

CLOSURE ANNOUNCED
Moscow's mayor, Sergei Sobyanin, on Saturday said June 15 to 19 would be non-working days and that all bars, restaurants and venues should close by 11 p.m. in the capital until June 20 amid the sharp rise in coronavirus cases.
"To stop the rising rate of sickness and to save lives, today I signed a decree providing for non-working days from 15 to 19 June 2021 with pay for employees," Sobyanin said on his official blog.
He said the decision would not affect organisations that maintain the city's infrastructure and the military.

VACCINATIONS ON TRACK

Meanwhile, Russian President Vladimir Putin said on Saturday that 18 million Russians had so far been vaccinated against COVID-19, the Interfax news agency reported.
The country has a population of some 144 million.