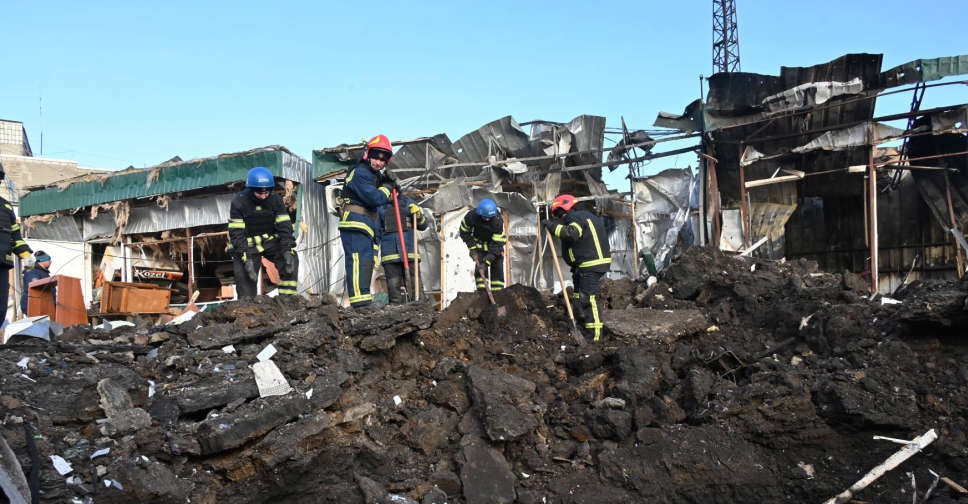 Russia has stepped up a "powerful assault" led by the Wagner contract militia on Soledar in eastern Ukraine, Kyiv said on Monday, describing a difficult situation for forces repelling waves of attacks around the salt mining town and nearby fronts.
Soledar, in the industrial Donbas region, lies a few miles from Bakhmut, where troops from both sides have been taking heavy losses in some of the most intense trench warfare since Russia invaded Ukraine nearly 11 months ago.
Ukrainian forces repelled an earlier attempt to take the town but a large number of Wagner units quickly returned, deploying fresh tactics and more soldiers under heavy artillery cover, Ukrainian Deputy Defence Minister Hanna Malyar said on Telegram.
"The enemy literally step over the corpses of their own soldiers, using massed artillery, MLRS systems and mortars," Malyar said. She said the attackers were drawn from Wagner's best reserves.
Russia's defence ministry did not mention either Soledar or Bakhmut in a regular media briefing on Monday, a day after facing criticism for an apparently false claim of a missile strike on a temporary Ukrainian barracks.
Wagner was founded by Yevgeny Prigozhin, an ally of Russian President Vladimir Putin. Drawing some recruits from Russia's prisons and known for uncompromising violence, it is active in conflicts in Africa and has taken a prominent role in Russia's war effort in Ukraine.
Prigozhin has been trying to capture Bakhmut and Soledar for months at the cost of many lives on both sides. He said on Saturday its significance lay in a network of cavernous mining tunnels below the ground:
"It not only (has the ability to hold) a big group of people at a depth of 80-100 metres, but tanks and infantry fighting vehicles can also move about."
Ukrainian President Volodymyr Zelenskiy said in nightly video remarks on Sunday that Bakhmut and Soledar were holding on despite widespread destruction, but that in Soledar "things are very difficult".
Military analysts say the strategic military benefit for Moscow of capturing the towns would be limited. A U.S. official has said Prigozhin is eyeing the salt and gypsum from the mines, believed to extend over 100 miles underground and contain auditorium-scale caverns.
Pro-Russian bloggers quoted Prigozhin as saying his forces were fighting for the administration building in Soledar.
The Ukrainian military said reinforcements had been sent to the town. Two British voluntary workers are missing near Soledar, Ukrainian police said.
Reuters was not able to independently verify the battlefield reports.