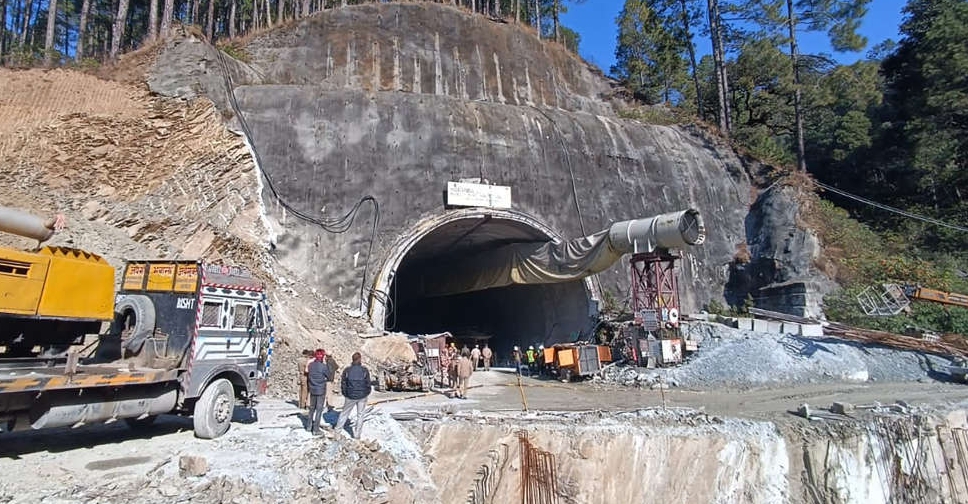 Rescuers were able to make contact on Monday with 40 labourers trapped in a collapsed tunnel in the Himalayan state of Uttarakhand and were hopeful they would be rescued soon, an official said.
The tunnel, which was being constructed on a national highway that is part of a Hindu pilgrimage route, collapsed early Sunday morning.
"Rescue workers are preparing an escape passage by drilling the debris," local police superintendent Arpan Yaduvanshi told Reuters on the phone.
"Food and water was supplied to the labourers and we are hopeful that the rescue operation will be completed soon. Everyone inside, about 40 labourers, is fit," the police officer said.
Uttarakhand in north India is vulnerable to landslides, earthquakes and floods.
The Char Dham pilgrimage project is one of the most ambitious projects of Prime Minister Narendra Modi's government. It aims to connect four important Hindu pilgrimage sites of North India through 889 km of two-lane road being constructed at a cost of $1.5 billion.