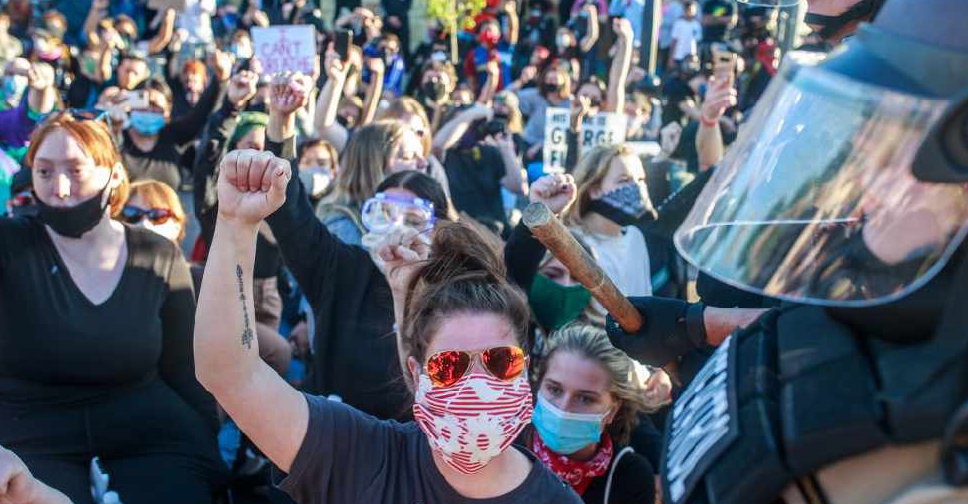 Kerem Yucel / AFP
Several protests erupted across the US, just hours after a former Minneapolis police officer was arrested and charged for the killing of an unarmed African-American man.
Derek Chauvin, who was dismissed from the police department with three fellow officers, has been charged with murder after a video showed him using his knee to pin down George Floyd on the street as he pleaded for help.
Floyd gradually grows unresponsive and was pronounced dead at a local hospital later.
Hundreds of people were seen ignoring lockdown measures to rally in Minnesota, New York, Denver, Houston, Atlanta, Detroit and Louisville to demand justice for George Floyd.
President Donald Trump has described the incident as "a terrible, terrible thing".