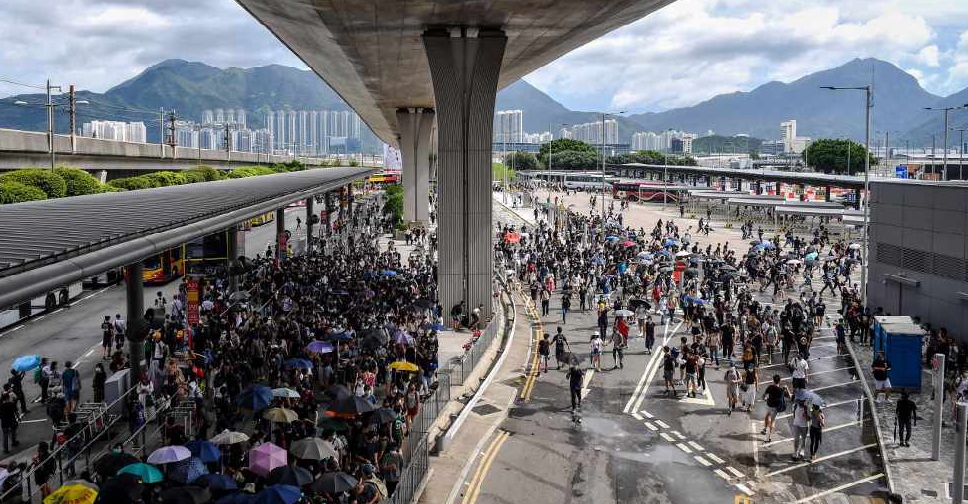 Hundreds of protesters have gathered outside Hong Kong international airport in a bid to seek global attention following a day of violent clashes with the police.
According to media reports, passengers continued to enter and leave the terminal, and planes were still taking off and landing.
Trains to the airport were suspended on Sunday as pro-democracy protesters blocked access to passengers.
The Mass Transit Railway (MTR) operator said the service has been suspended following a request by "the Hong Kong Government and Airport Authority to facilitate access control arrangements at the airport".