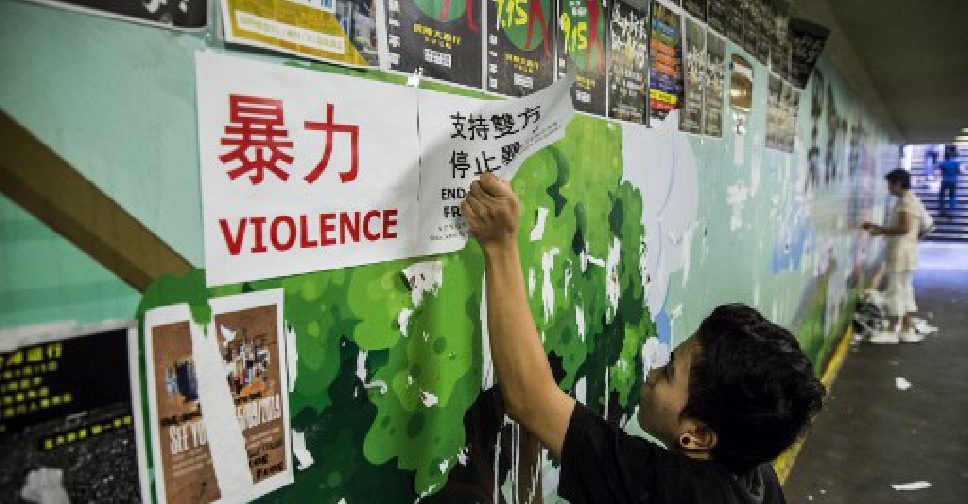 ISAAC LAWRENCE / AFP
Another weekend of trouble seems to be on the cards in Hong Kong.
Pro-China groups have torn down the city's "Lennon Walls" of anti-government protest messages.
The move has increased the possibility of further clashes with democracy supporters.
The mosaics of colorful messages call for democracy and denouncing perceived Chinese meddling in the former British colony.