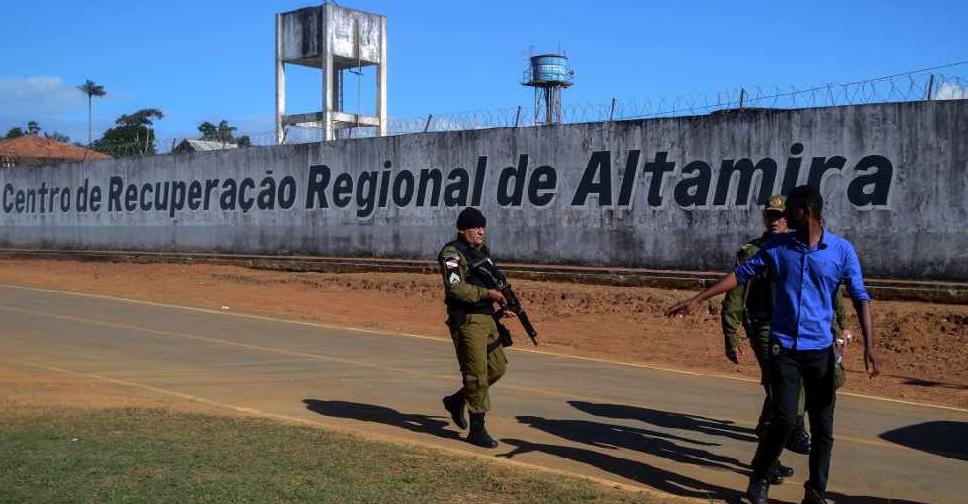 BRUNO SANTOS / AFP
At least 57 people have died in a riot in a Brazilian jail.
The clashes involved two rival gangs in the facility in the northern state of Para.
The violence reportedly erupted when members from one prison wing invaded a block controlled by the other group.
Most of the victims are believed to have died from suffocation after gang members set fire to part of the building.
Two guards taken captive were later released.