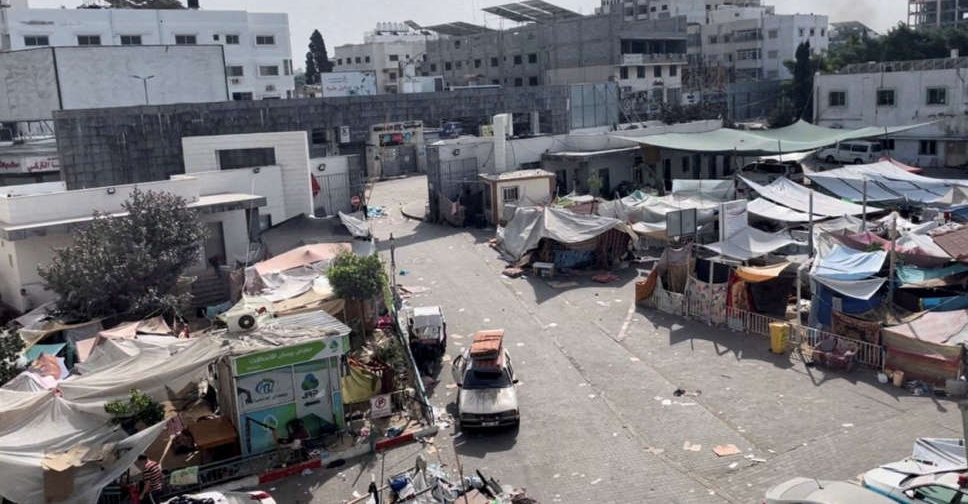 The Ministry of Health in the Gaza Strip has confirmed the evacuation of at least 31 premature babies from Al-Shifa Medical Complex on Sunday, in coordination with the World Health Organization and the United Nations Office for the Coordination of Humanitarian Affairs.
Ambulance crews transferred the babies to the south of Gaza "in preparation for their transfer to the Emirates Hospital in Rafah", the Palestinian Red Crescent said.
A World Health Organization (WHO) team, which visited Al-Shifa Hospital on Saturday, said that 32 premature babies were among 25 health workers and 291 patients suffering from serious illnesses and stranded inside the hospital where Israeli forces have been stationed since last week.
It was not clear whether all of the the babies were evacuated.
The WHO team described the hospital as a "death zone" and said the situation was "desperate," with the hospital basically not functioning as a medical facility due to scarcity of clean water, fuel, medicine and other essentials.
"Signs of shelling and gunfire were evident. The team saw a mass grave at the entrance of the hospital and were told more than 80 people were buried there," the WHO statement said.
The hallways and hospital grounds were filled with medical and solid waste, and patients and health staff expressed fear for their health and safety, it said.
"WHO and partners are urgently developing plans for the immediate evacuation of the remaining patients, staff and their families," it said.
"Over the next 24–72 hours, pending guarantees of safe passage by parties to the conflict, additional missions are being arranged to urgently transport patients to other hospitals in the south of Gaza."
The Israeli military did not immediately comment on the WHO statement or the visit.
The remaining 2,500 internally displaced people who had sought refuge on Al Shifa grounds were gone after the Israeli Defence Forces issued evacuation orders on Saturday, the WHO said.
Israeli forces seized Al Shifa in their offensive across north Gaza last week, saying it concealed an underground Hamas command centre. The military said it found evidence of a Hamas base underground. Al Shifa staff say Israel has proven no such thing.
The visit was coordinated with the Israeli military to reduce risks but occurred in an active conflict zone, with heavy fighting close to the hospital, WHO added.
It repeated its call for an immediate ceasefire and sustained humanitarian assistance, saying options for medical care in the small coastal enclave were dwindling.
Meanwhile, Israeli Prime Minister Benjamin Netanyahu and US officials said no deal has been agreed over the release of hostages.
The Washington Post reported on Saturday that Israel and Hamas had reached a tentative US-brokered agreement to free dozens of women and children held in Gaza in exchange for a five-day pause in their war.