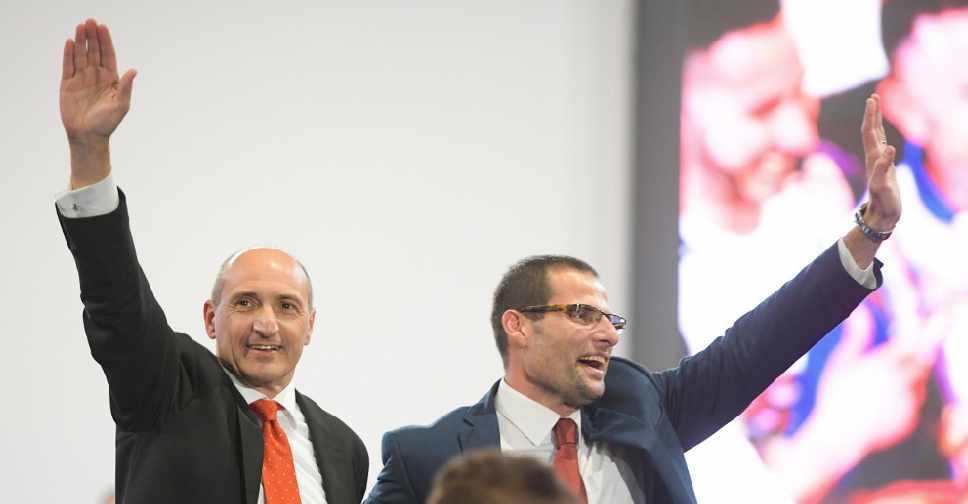 Matthew Mirabelli / AFP
Political newcomer Robert Abela is set to take over from Joseph Muscat following Saturday's vote.
Election results, which was revealed on Sunday, handed the leader of the ruling Labour Party 58 per cent of the votes.
He defeated initial favourite - deputy prime minister and minister of health Chris Fearne.
"I am humbled," Abela told supporters. "I thank my friend Chris (Fearne) and look forward to working together for the good of the party and the country. There is only one winner today, the Labour Party."
Abela, who was elected to the parliament for the first time just over two years ago, has promised to place increased government focus on social issues and affordable housing.
Muscat, who announced his resignation on December 1, has been accused of protecting associates involved in the 2017 murder of journalist Daphne Caruana Galizia.