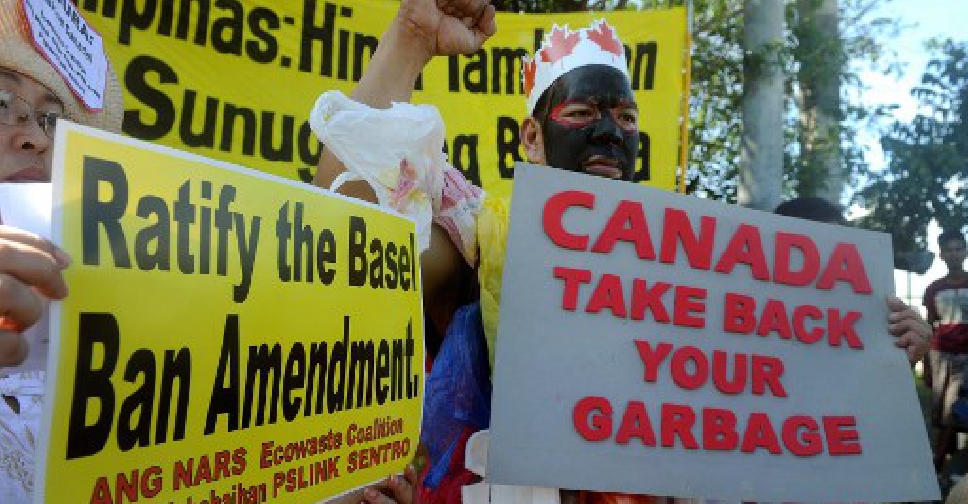 JAY DIRECTO / AFP
The Philippines has sent back tonnes of rubbish to Canada.
According to officials, the trash was falsely labelled as plastic recycling.
It was sent from Canada to Manila back in 2014 and has since been lying in the Philippines.
Canada has agreed to cover the full cost of its transfer.
They'll also pay for its disposal.
The matter had caused a full-out diplomatic spat between the two countries.
At one stage President Rodrigo Duterte threatened to "sail to Canada and dump their garbage there".