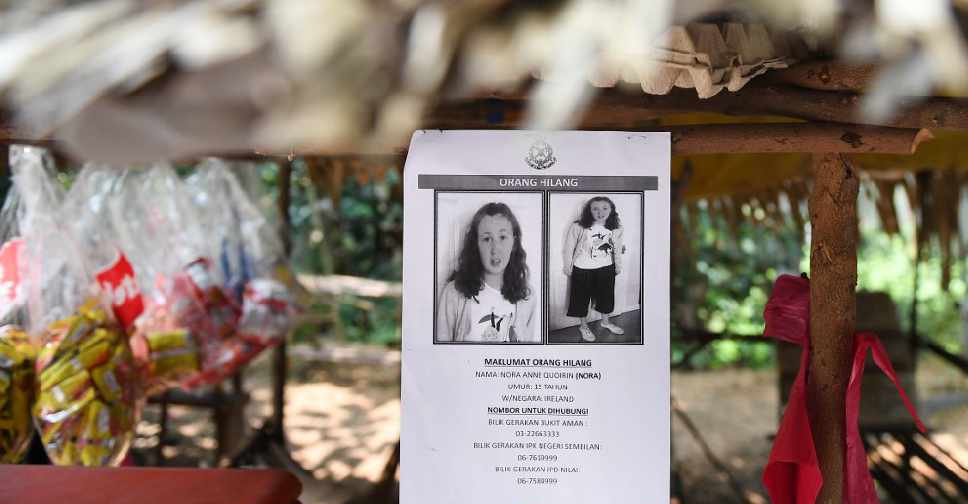 Mohd RASFAN / AFP
The parents of missing Irish teenager Nora Quoirin have offered a £10,000 (around AED 44,000) reward for information leading to the return of their daughter.
The 15-year-old's disappearance from a jungle resort in Malaysia on August 4 has sparked an extensive rescue operation involving a helicopter, sniffer dogs, and over 300 rescuers.
Her parents said the reward money was donated by an anonymous Belfast-based business, and was being offered "for any information that directly helps us to find Nora".
The appeal comes as crowd-funded donations for the family exceeded £100,000 (around AED 442,000).