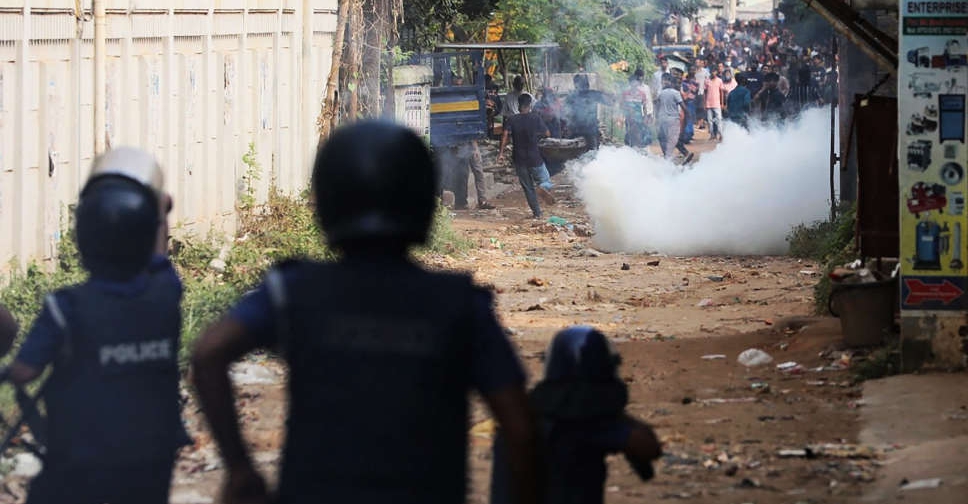 One worker was killed and several others were injured in Bangladesh on Wednesday during clashes between police and stone-throwing garment workers who are demanding a bigger pay rise, police said.
Following a week of deadly clashes between garment industry workers and police over pay, the Bangladesh government on Tuesday said that the minimum wage would rise by 56.25 per cent to 12,500 taka ($114) a month from December 1, the first increase in five years.
Police said they used teargas and rubber bullets to break up protests by hundreds of workers who rejected the new pay rise and took to the streets in the garment hub of Gazipur, on the outskirts of the capital Dhaka.
"The workers blocked roads and vandalised several vehicles. We had to use tear gas, rubber bullets and sound grenades to disperse the unruly workers, who were throwing brick chips at us," local police officer Ashraf Uddin said.
Low wages have helped Bangladesh build its garment industry, with some 4,000 factories employing 4 million workers, supplying brands such as H&M and GAP. Readymade garments are a mainstay of the economy, accounting for almost 16 per cent of GDP.