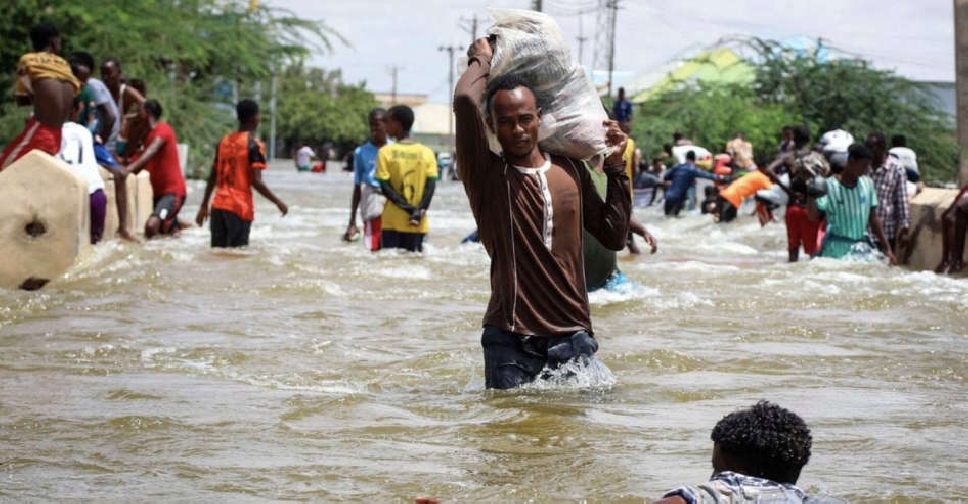 The United Nations has described floods that uprooted hundreds of thousands of people in Somalia and neighbouring countries in East Africa following a historic drought as a once-in-a-century event.
Around 1.6 million people in Somalia could be affected by the heavy seasonal downpours, which have been worsened by the combined impact of two climate phenomenons, El Niño and the Indian Ocean Dipole, the UN Office for the Coordination of Humanitarian Affairs (OCHA) said in a statement late on Thursday.
The floods, which followed heavy rains that started in early October, have already killed at least 29 people and forced more than 300,000 from their homes in Somalia, and inundated towns and villages across northern Kenya.
Camps for people displaced by an insurgency and the worst drought in four decades have also been flooded, causing people to flee for a second time, aid groups say.
Large-scale displacement, increased humanitarian needs and further destruction of property remain likely, OCHA said, with some 3.7 million acres of farmland potentially being destroyed.
"Extreme weather linked to the ongoing El Niño risks further driving up humanitarian needs in already-vulnerable communities in Somalia and many other places," said Martin Griffiths, Under-Secretary-General, the UN's Humanitarian Affairs and Emergency Relief Coordinator.
"We know what the risks are, and we need to get ahead of these looming crises," he said.