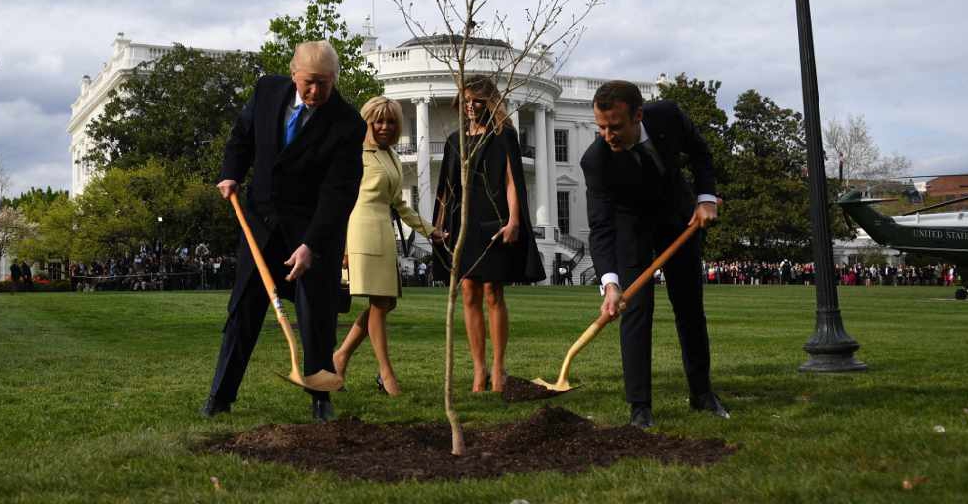 JIM WATSON / AFP
The oak tree planted by US President Donald Trump and his French counterpart, Emmanuel Macron, at the White House has withered and died.
The tree, which was given as a gift to Trump during Macron's visit in 2018, had been intended to symbolise the friendship between the two nations.
In a tweet at the time, Macron wrote: "100 years ago, American soldiers fought in France, in Belleau to defend our freedom. This oak tree (my gift to @realDonaldTrump]) will be a reminder at the White House of these ties that bind us."
A few days after the leaders were seen planting the tree, it was pulled from the ground and taken away for "mandatory quarantine".
According to reports, it was never replanted and died during quarantine.