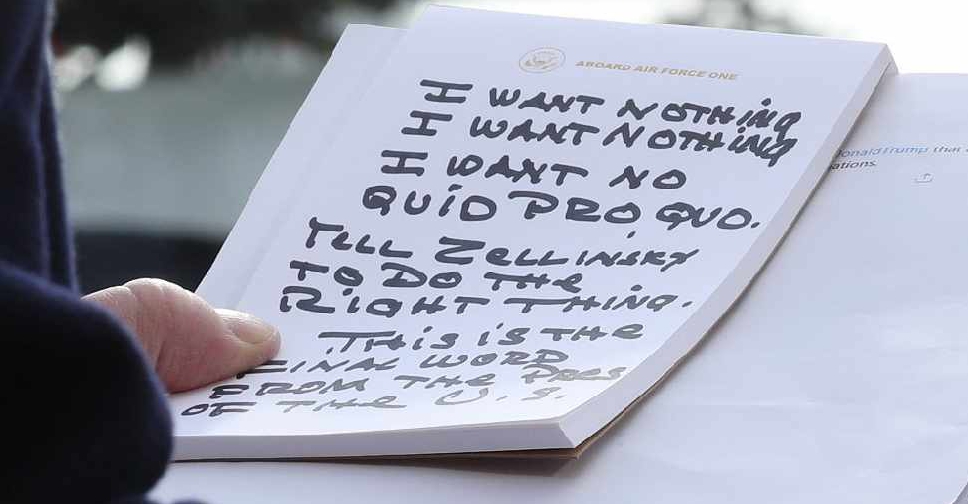 In the wake of Ambassador to the EU Gordon Sondland's bombshell testimony, US President Donald Trump ferociously defended himself.
With notes in hand, Trump screamed: "I want nothing. I want nothing. I want no quid pro quo."
But, it was his notes, written in thick black ink and all caps, that captured the attention of the media and millions around the world.
The last time he was mocked for clutching a handwritten note was in March, when it was a cue for him to say "I hear you" while chatting with survivors of school shootings.
Trump is being investigated as part of an impeachment inquiry into whether he sought to force Ukraine to investigate his political rivals in return for US aid.