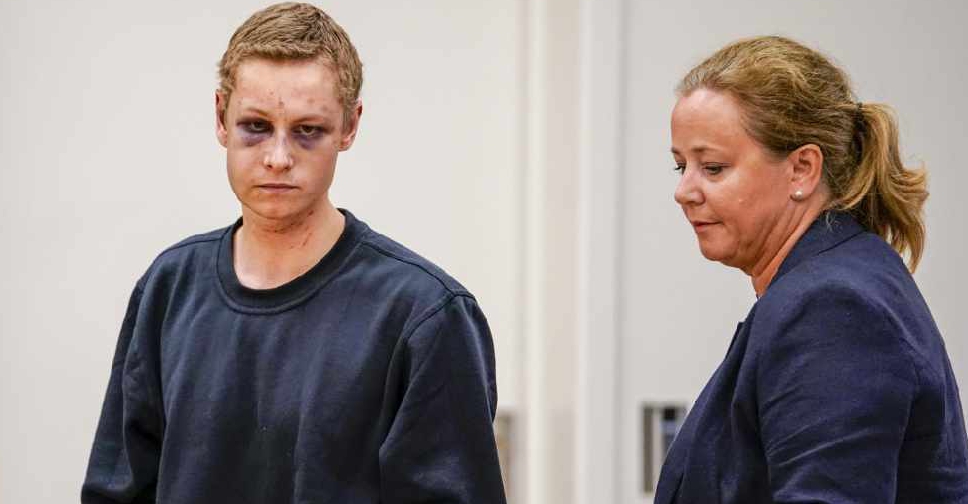 CORNELIUS POPPE / NTB SCANPIX / AFP
The Norway mosque shooting suspect appeared in court on Monday with black eyes and wounds on his face and neck.
Philip Manshaus, who briefly smiled at photographers, did not admit to any crime.
"He is exercising his right not to be interrogated," his defence attorney, Unni Fries, told the media. "He is not admitting any guilt."
According to reports, Manshaus entered the al-Noor Islamic Centre with several guns but was overpowered by a 65-year-old man.
A judge is expected to rule later in the day on the police request to formally detain him.
Norwegian Prime Minister Erna Solberg on Sunday said that while her government tries to combat hate speech, more must be done.