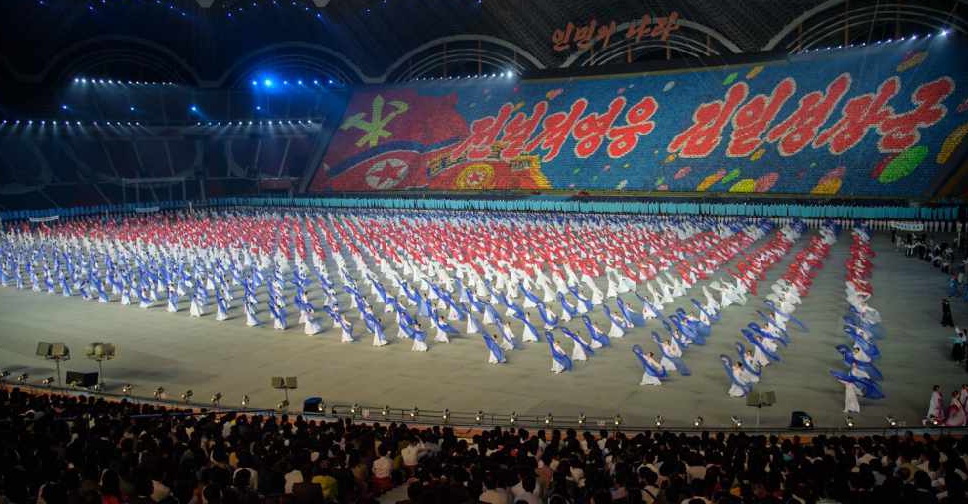 KIM Won Jin / AFP
North Korea's famed 'Mass Games' has been put on hold after leader Kim Jong-Un criticised the creators of this year's performance.
According to state news agency KCNA, Kim expressed his disappointment after attending the opening of the Games on Monday alongside his wife and a coterie of top officials from the country.
He reportedly "called creators of the performance and seriously criticised them for their wrong spirit of creation and irresponsible work attitude, pointing to the contents and forms of works".
Tour operators said the games, which was expected to run until October, is being paused to allow organisers to fix the shortcomings.