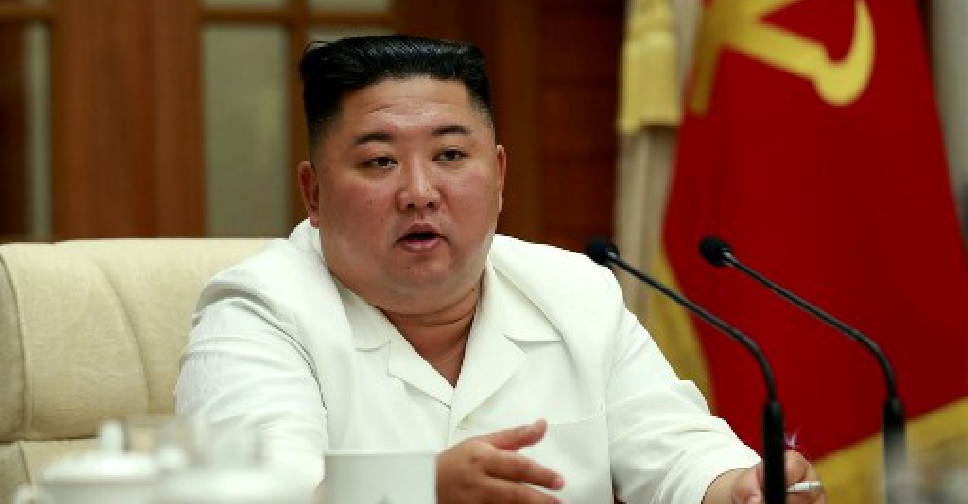 File Pic
North Korea has discovered "faults" in its anti-coronavirus measures, state media said on Wednesday, after an outcry over the killing of a South Korean.
North Korean leader Kim Jong-Un convened a meeting of the ruling Worker's Party's powerful politburo to review anti-coronavirus measures and improve them, the official KCNA news agency said, adding that participants found "some faults" in their implementation.
"The meeting stressed the need to strictly guard against self-complacency, carelessness, irresponsibility and slackness in the anti-epidemic field," the news agency said.
"It also called for successfully maintaining a steel-strong anti-epidemic system and order."
KCNA did not elaborate on the faults nor did it mention the killing of the South Korean man, for which the leader had offered a rare apology.
North Korea has not confirmed any coronavirus infections and has imposed strict virus control measures including closing its borders, although South Korea and the United States doubt that it has managed to avoid the pandemic completely.
North Korea's UN ambassador said in a speech to the UN General Assembly in New York on Tuesday his country's anti-epidemic efforts were "under safe and stable control" and it would now focus on developing its economy based on its "reliable and effective war deterrent".