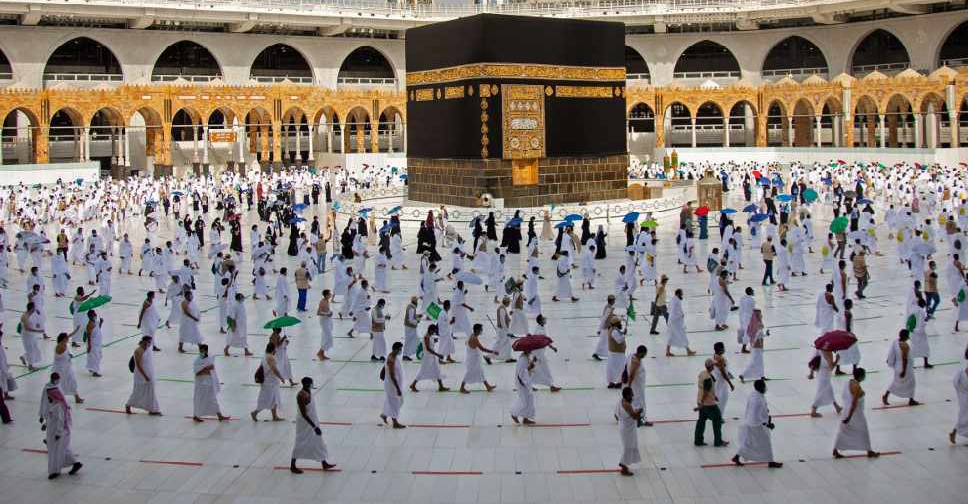 SAUDI MINISTRY OF MEDIA / AFP
Saudi Arabia's healthy ministry has confirmed that no COVID-19 cases were recorded among the Haj pilgrims.
That's according to the Saudi Press Agency (SPA), which quoted Dr. Muhammad Al-Abdali, Assistant Minister of Health and official spokesman of the Saudi Ministry of Health, as also confirming that "no diseases were affecting public health".
It comes as the World Health Organisation (WHO) praised the country for putting into place strict safety precautions to prevent a coronavirus outbreak during the five-day pilgrimage.
"I'd like to congratulate the kingdom of Saudi Arabia for the steps it has put in place to make the Hajj as safe as possible this year," Dr Tedros Adhanom Ghebreyesus, the WHO's director general, said in Geneva.
"This is a powerful demonstration of the kinds of measures that countries can and must take to adapt to the new normal."
The scaled-down pilgrimage begun on Wednesday, with about 10,000 pilgrims in the Kingdom attending, compared to the usual 2 million.