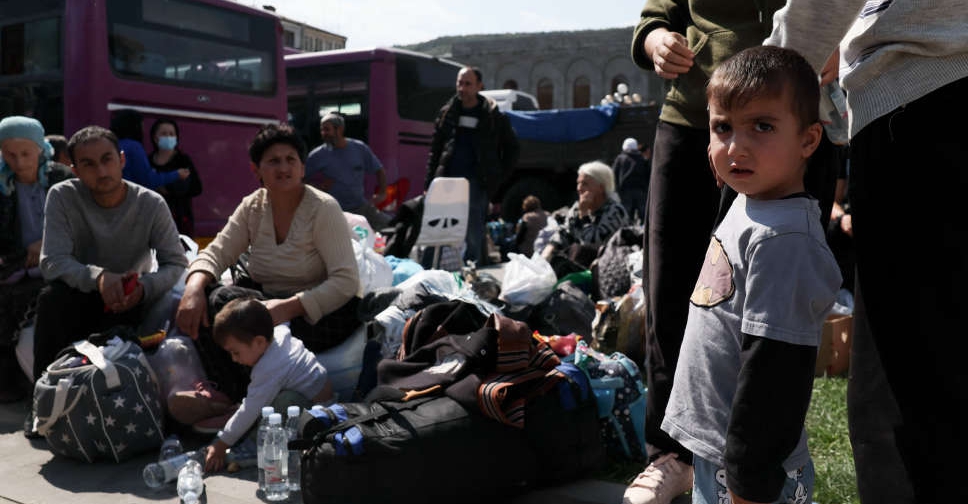 More than 100,000 refugees have now arrived in Armenia from Nagorno-Karabakh, the head of the UN refugee agency (UNHCR) has said.
"Many are hungry, exhausted and need immediate assistance," Filippo Grandi said on social media.
"UNHCR and other humanitarian partners are stepping up their support to the Armenian authorities, but international help is very urgently required," Grandi added.
Earlier, an agency official said the total could reach 120,000, matching estimates of the entire population of the enclave, part of Azerbaijan that broke away in the 1990s.
Armenia, which supported the separatists for decades but ultimately proved powerless to protect them, sent city buses from its capital Yerevan to help bring people out. Volunteers greeted the purple buses on the road at the border, pushing boxes of bread and bottles of water through the windows.
Azerbaijan says it will respect the rights of ethnic Armenians who choose to stay, but that it has destroyed the concept of a breakaway state forever.
It said on Friday it would allow a UN team to visit the region within days, a major demand of Western countries.