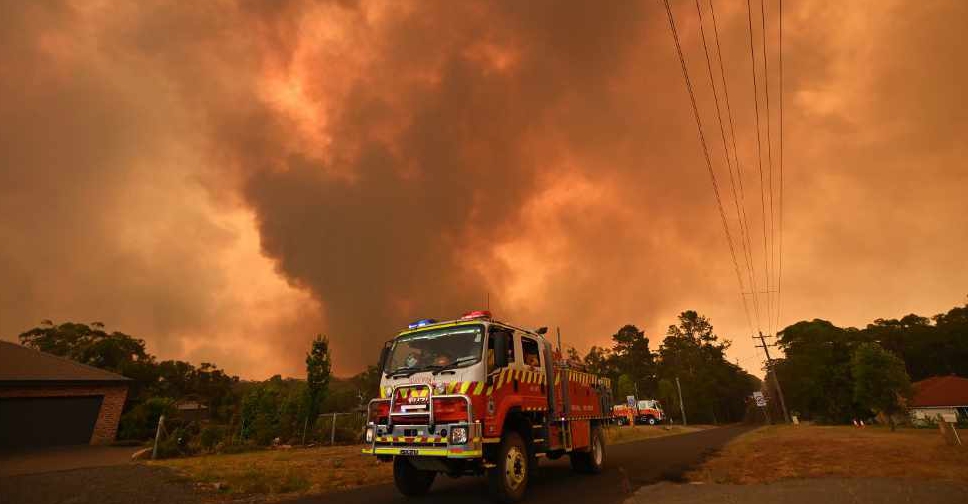 PETER PARKS / AFP
A severe heatwave is expected to grip large parts of Australia across the weekend.
This will make conditions difficult for firefighters working to tackle bushfires in several states.
Much of the country experienced a brief reprieve over Christmas, but the weather bureau says temperatures could go up to the high-40s in the coming days.
Nearly 12.5 million acres of land have burned nationwide in recent months, killing nine people and destroying more than 950 homes.
Thousands of volunteer firefighters are still on stand-by as the country continues to battle more than 100 bushfires on the eastern-coast.