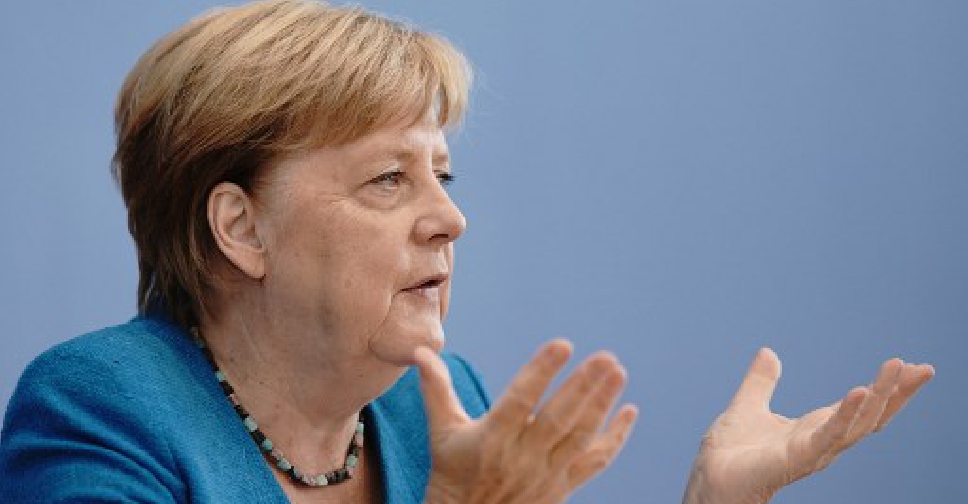 Michael Kappeler / POOL / AFP
German Chancellor Angela Merkel said on Friday the coronavirus pandemic was likely to worsen in coming months, and that life would not return to normal until a vaccine to combat it had been developed.
Even though Germany would not fully repay debt incurred due to relief measures to offset the virus's economic impact until 2058, such stimulus was essential as the economy could not be allowed to grind to a halt in the meantime, she said.
In response to the pandemic, her government would also work in a spirit of social cohesion, she said, urging citizens not to drop their guard against the virus.
"This is a serious matter, as serious as it's ever been, and you need to carry on taking it seriously," she told a news conference.
Meanwhile, the European Commission was working on signing further contracts with drug companies to secure COVID-19 vaccines, she said.
With none of the many vaccines under development around the world having yet passed through phase III trials, the European Commission has made a 336 million euro ($400 million) downpayment to British drug maker AstraZeneca to secure at least 300 million doses of its potential COVID-19 drug.
"Further such contracts are in the works," Merkel said.