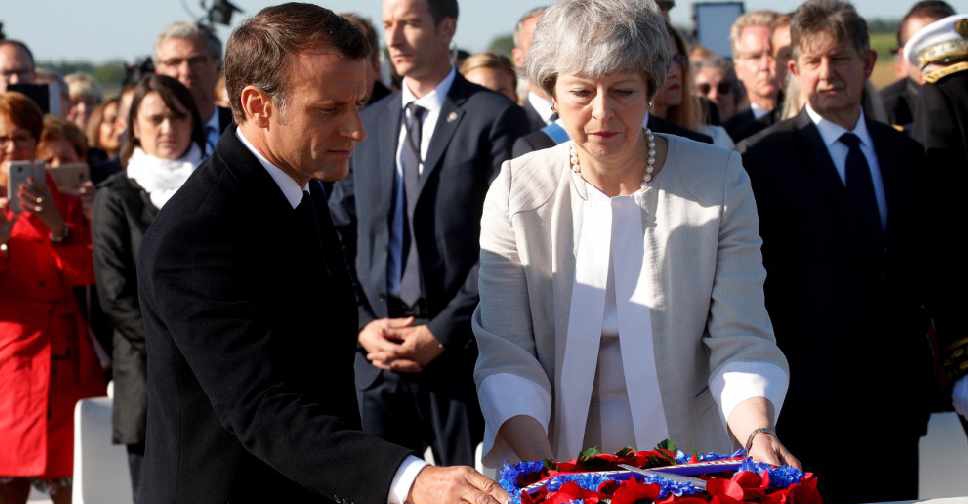 PHILIPPE WOJAZER / POOL / AFP
The leaders of the United States, Britain and France are joining veterans in northern France for a second day to commemorate the 75th anniversary of the D-Day invasion.
"It's incredibly moving to be here today, looking out over the beaches where one of the greatest battles for freedom this world has ever known took place," British Prime Minister Theresa May said. "And it is truly humbling to do so with the men who were there that day ... It's an honour for all of us to share this moment with you."
May and French President Emmanuel Macron then laid the foundation stone for a memorial to British troops at Ver-sur-Mer on the coast.
Later, US President Donald Trump will accompany Macron at the US War Cemetery at Omaha Beach.