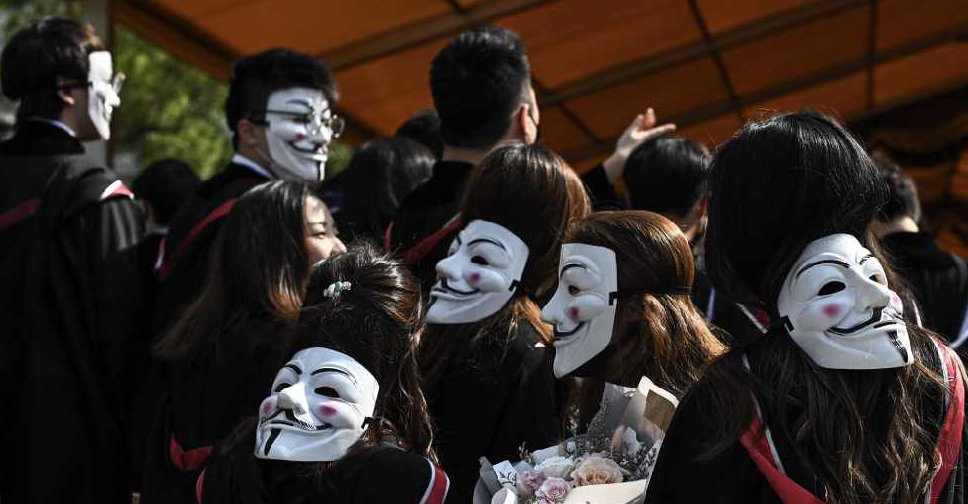 Philip FONG / AFP
About 1,000 students in Hong Kong staged a protest at their graduation ceremony, ultimately forcing the educators to cut it short.
Dressed in formal graduation gowns, many of the students were seen wearing the banned masks and chanting slogans as they walked to the ceremony venue, near the New Territories town of Sha Tin.
They urged the government to respond to protesters' demands that include universal suffrage.
The unrest, which had initially started over a now-scrapped extradition bill, has helped push Hong Kong's economy into recession for the first time in a decade.